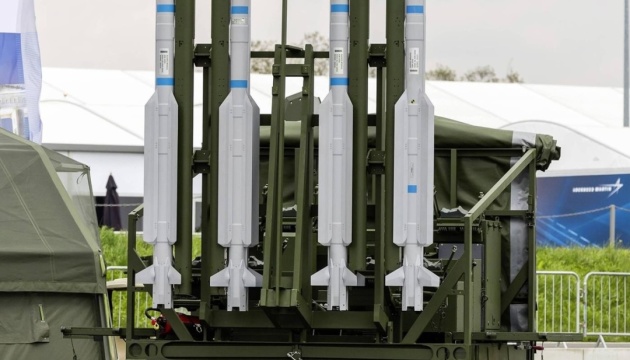 German IRIS-T air defense system already operating in southern direction
The Armed Forces of Ukraine already use German IRIS-T air defense system in the southern direction.
"We have very few air defense systems now. Many countries have pledged to help us and deliver air defense systems. Ukraine is the first to receive IRIS-T system from Germany now, this system cannot be found anywhere else in the world. The Armed Forces of Ukraine already use this system somewhere in the southern direction. We are waiting for the rest of the systems that Germany is going to send us," Yuriy Ihnat, spokesperson for the Air Force of the Armed Forces of Ukraine, said during a nationwide telethon.
He added that IRIS systems can work in a single information field along with such systems as NASAMS and Patriot.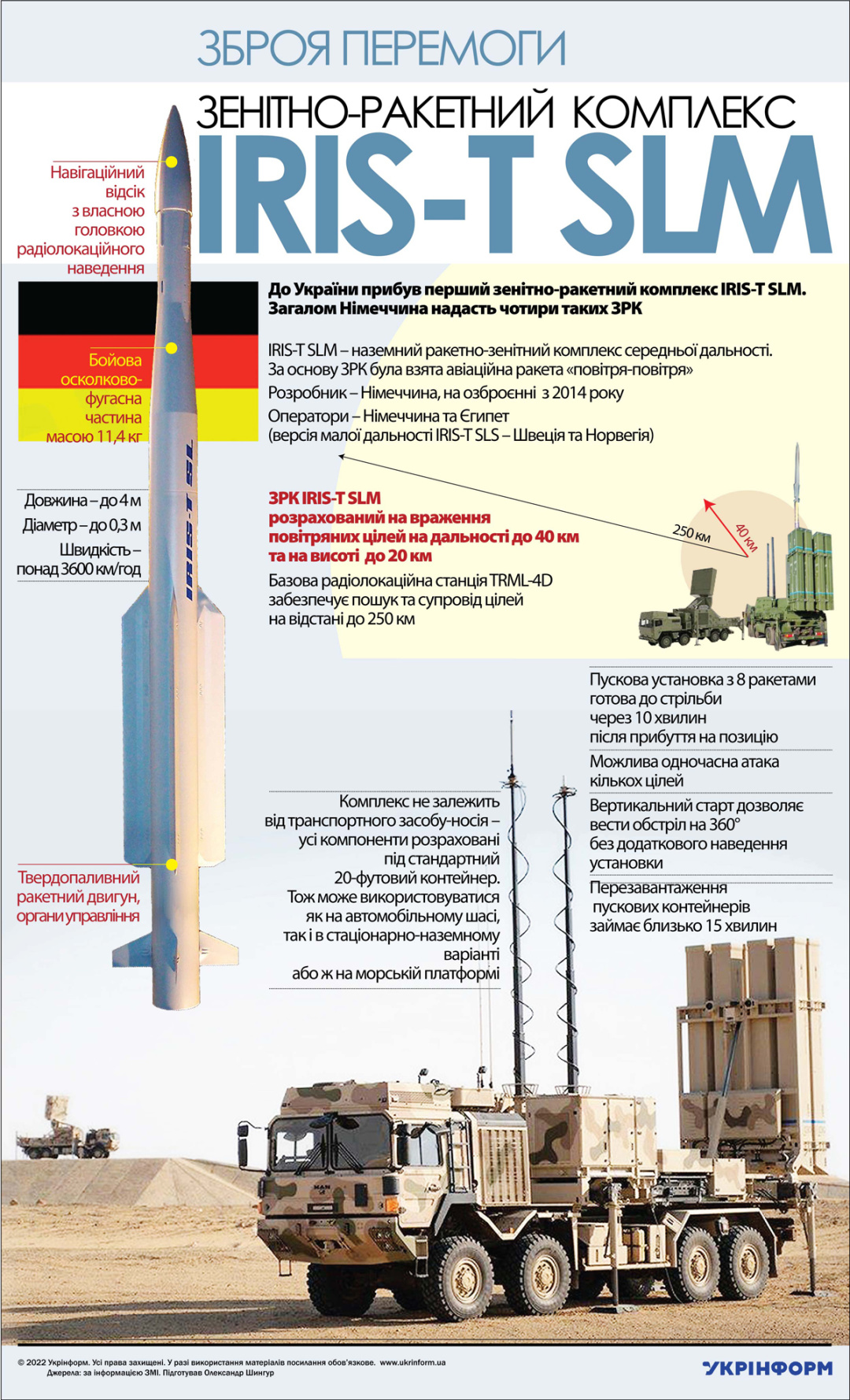 "NASAMS is a proven system that has a good reputation in the world and is in service with 12 countries around the world… It is necessary to ask the countries that have this system to help Ukraine to strengthen our air defense capabilities," the Air Force spokesperson noted.
In this way, he noted, it will be possible to completely replace outdated Soviet equipment samples in a few years.
As reported, on October 13, during an online speech at the PACE session, President Zelensky expressed his belief that ensuring the protection of the Ukrainian sky from Russian missile terror would be a fundamental step for ending the war in the near future.
The President thanked Germany for the delivery of the first IRIS-T systems and expressed his belief that this would open the possibility of further provision of air defense and missile defense systems to Ukraine both by German partners and other manufacturers.
Ukraine's air defense capabilities were among the priority issues discussed at the Ukraine Defense Contact Group (Ramstein-6) meeting held under the auspices of the USA on October 12.
ol