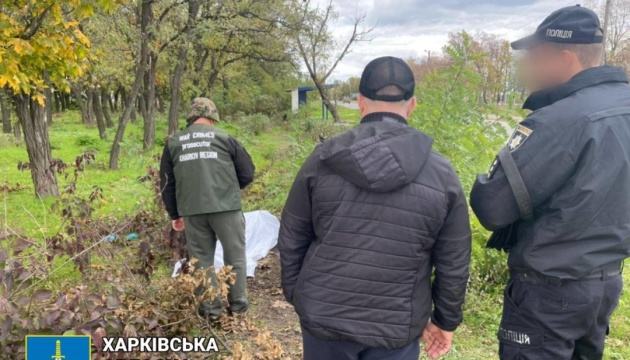 Three civilian bodies found in de-occupied Kupyansk district
Law enforcement discovered the bodies of three civilians in the Kupyansk district, Kharkiv region.
That's according to the press service of the Prosecutor General's Office, Ukrinform reports.
"On October 13, the prosecutors of the Kupyansk District Prosecutor's Office of Kharkiv region, together with the police detectives, discovered the bodies of three civilians in the Kupyansk-Vuzlovyi settlement," the report says.
As noted, one of the dead is a local resident, who was buried by a friend in his home's backyard. The man told law enforcement that on September 21, a Russian soldier shot the man in the head because he had been helping the Ukrainian Army, reporting the location of Russian invasion forces.
Also, on a roadside, the CSI team found two more bodies - male and female. According to the preliminary report, issued by the team, the two died in an enemy mortar strike.
A pre-trial investigation into the fact of violation of the laws and customs of war, combined with intentional murder (Part 2 of Article 438 of the Criminal Code of Ukraine) is ongoing.
As Ukrinform reported, prosecutors of the Kharkiv Regional Prosecutor's Office during an additional inspection discovered the body of the 25th victim of the strike on a civilian convoy, inflicted by Russian invaders on September 25.