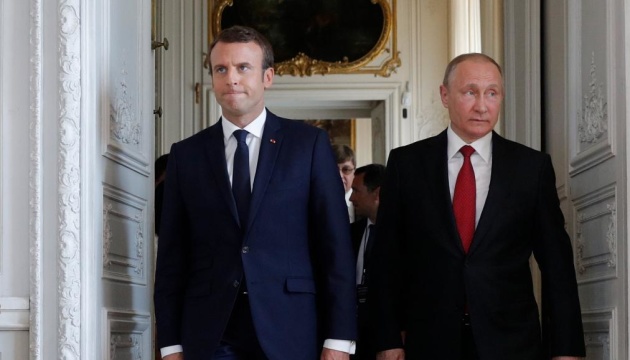 Macron: I will talk to Putin whenever necessary
French President Emmanuel Macron says he will engage in talks with his Russian counterpart Vladimir Putin whenever he deems necessary.
The statement came as Macron spoke with France 2, an Ukrinform correspondent reports.
"When we try – and this is our goal – to build peace, we must talk. We have to talk to the main actors – whenever it's necessary, I will talk to Vladimir Putin. At some point – hopefully as soon as possible – it will be necessary to bring all stakeholders back to the negotiating table. And there will be a discussion of peace – on the one side by Ukraine, and on the other by Russia," Macron said.
At the same time, he expressed belief that Putin must put an end to the ongoing war and respect the territorial integrity of Ukraine.
According to the French president, he last spoke with Putin a few weeks ago, regarding the security situation at the Zaporizhia Nuclear Power Plant, which had been captured by Russian forces on March 4.
As reported, Macron said that in the coming weeks, Ukraine would receive from France a batch of radars and air defense missiles.