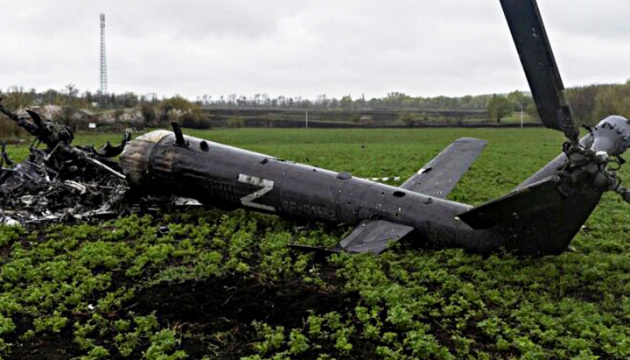 Ukrainian Air Force shoots down at least four Russian helicopters in 18 minutes
The Ukrainian Air Force shot down at least four Russian attack helicopters in southern Ukraine in 18 minutes.
The Ukrainian Air Force's press service said this in a Telegram post, Ukrinform reports.
"From 08:40 to 08:58 on October 12, anti-aircraft missile units of the Air Force destroyed at least four enemy attack helicopters (probably Ka-52s), which were providing fire support to the ground occupation forces on the southern axis, in the south of Ukraine," the report said.
According to preliminary data, one helicopter crashed on the territory freed from Russian invaders, while the three others fell behind the front line.
The Air Force added that Ukrainian forces also opened fire on two more helicopters, so there is a high probability that the number of confirmed downed helicopters will grow.
The Ukrainian Armed Forces killed about 63,380 Russian soldiers from February 24 to October 12, including 270 in the past day alone.