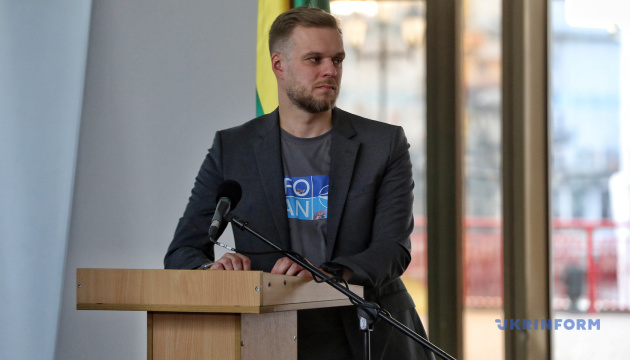 Lithuanian foreign minister: All weapon stocks of allies need to be opened for Ukrainian army
Lithuanian Foreign Minister Gabrielius Landsbergis has said that the Ukrainian army has proven its ability to effectively use NATO-grade weapons to retake the temporarily occupied territories, so all the weapon stocks of allied countries need to be opened for Ukrainian forces.
Landsbergis stated this in an interview with Ukrinform.
"Lithuania has always been advocating at all possible levels that Ukraine needs everything that we have, not giving any arguments like 'we just give you Javelins and Stingers, and maybe something else.' It was clear that Ukrainian Army is able to, capable of using NATO-grade weaponry to successfully conquer back the occupied territories. Now we are at a point where the arguments that were used before are lost," Landsbergis said.
Therefore, in his opinion, the allies have no arguments left to not provide Ukraine with an even wider range of weapons. "I've said it before, and I'll repeat it now, that all of our stocks need to be opened for the Ukrainian Army," Landsbergis said.
He also recalled that there are already a significant number of platforms in many countries where Ukrainian military personnel are being trained to use new weapons. "If there are still debates ongoing [on the need to supply Ukraine with weapons], this is unfortunate because the longer the debate drags, the longer the war drags," Landsbergis said.