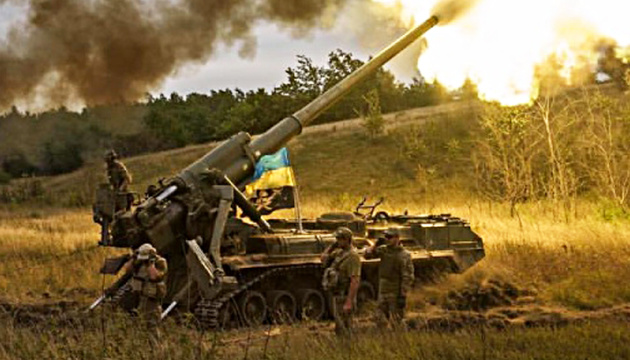 AFU eliminate 58 occupiers, 9 tanks, Akatsiya howitzer in south
On October 5, the Ukrainian military eliminated almost six dozen occupiers and 35 units of their equipment at the southern front.
As the Operational Command "South" reports, the missile and artillery units performed more than 350 fire missions, eliminating 58 invaders and several dozen pieces of equipment, in particular: nine tanks, 17 vehicles, four Msta-S and Msta-B howitzers, an Akatsiya self-propelled howitzer, a mortar, a command and staff vehicle, a Grad MLRS, an anti-tank missile system.
Moreover, the Armed Forces of Ukraine destroyed two enemy ammunition depots in Bashtanka and Beryslav districts.
The enemy attempted to go on an offensive in the direction of Liubomyrivka but failed and retreated with losses.
Meanwhile, the enemy ship group – 10 units – is off the Crimean coast. Five missile carriers, including two submarines, keep more than three dozen Kalibr missiles ready.
ol