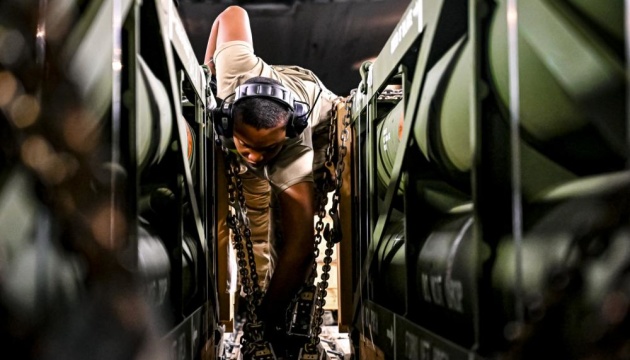 New U.S. defense aid package for Ukraine includes 4 HIMARS, 16 155mm howitzers
The U.S. Department of Defense has published a detailed list of weapons and equipment that will be delivered to Ukraine as part of a new $625 million security assistance package.
That's according to a statement posted on the Pentagon's website on Tuesday, Ukrinform reports.
"This authorization is the Biden Administration's twenty-second drawdown of equipment from DoD inventories for Ukraine since August 2021," the report said.
The package includes four High Mobility Artillery Rocket Systems (HIMARS) and associated ammunition, 16 155mm howitzers, 75,000 155mm artillery rounds, 500 precision-guided 155mm artillery rounds, 1,000 155mm rounds of Remote Anti-Armor Mine (RAAM) systems, 16 105mm howitzers, 30,000 120mm mortar rounds, 200 MaxxPro mine-resistant ambush-protected vehicles, 200,000 rounds of small arms ammunition, obstacle emplacement equipment, and Claymore anti-personnel munitions.
On October 4, the U.S. government announced the allocation of an additional $625 million in security assistance to Ukraine. In total, the United States has allocated more than $17.5 billion in security assistance to Ukraine this year, including $16.8 billion since the beginning of Russia's large-scale invasion of Ukraine.
Photo: twitter.com/DeptofDefense