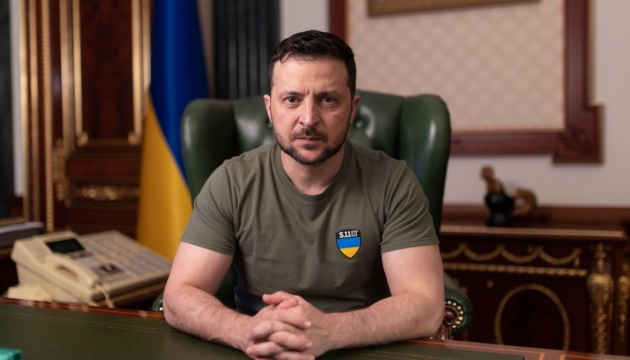 Zelensky: Nice to hear from Biden that Ukrainians inspire whole world
Ukrainian President Volodymyr Zelensky and U.S. President Joe Biden have discussed additional sanctions against Russia, the situation at the front, the export of agricultural products and joint international measures.
The head of the Ukrainian state said this in a Telegram post, Ukrinform reports.
"I spoke to U.S. President Joe Biden. We discussed additional sanctions, the situation on the battlefield and the importance of preserving the export of agricultural products by sea. We coordinated efforts before joint international events," Zelensky said.
He said that the international community should give a joint decisive response to Russia's brazen attempts to annex Ukrainian territories.
Zelensky also thanked President Biden and all people of the United States for their constant security and financial assistance to Ukraine.
"I was pleased to hear the words of President Biden that our military inspires the whole world, our people inspire the whole world. And this is true: our victory in this war will show how much Ukraine can give to the global strength of freedom, the global strength of democracy," Zelensky said.
On October 4, the U.S. government announced the allocation of an additional $625 million in military aid to Ukraine.