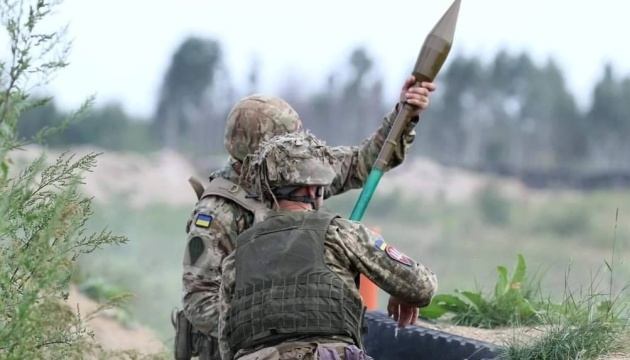 Ukrainian troops liberate 1,534 settlements
In total, the Ukrainian Defense Forces liberated 1,534 settlements from the Russian invaders, including 483 in Kharkiv region.
That's according to the Deputy Head of the President's Office, Kyrylo Tymoshenko, who announced this at a briefing on Tuesday, reports Ukrinform.
"Wherever the enemy has been driven out, de-occupation measures are underway. A total of 1,534 settlements have already been de-occupied. In the territory of Donetsk, Luhansk, Mykolaiv, Kharkiv, and Kherson regions, the operations of state authorities is being restored," he said.
Tymoshenko added that 483 settlements have been liberated in Kharkiv region, informing that the investigative units of the National Police are taking measures to register facts of war crimes committed there.
In general, according to the official, 1,445 humanitarian headquarters were set up by the regional military administrations in the territories liberated from the Russian invaders.
Tymoshenko also noted that more than 500 settlements have been cleared of mines, the work of the National Police has been restored in 1,200 settlements, while local self-government bodies have restarted their operations in 1,508 settlements.
He added that in the territories liberated from the Russian army, 933 medical facilities have resumed their work, educational facilities have reopened in 981 settlements, while citizens are offered social protection services in more than a thousand settlements. In 922 settlements, financial services have ben restored.
"Regarding critical infrastructure. Constant work is ongoing in this regard. Gas supply has already been restored in 67% of liberated settlements. Power supplies have been restored to 976 settlements. Water supply and drainage have been restored in almost 1,000 settlements, while mobile communication and Internet services are already available to residents of 950 settlements," Tymoshenko noted.
As Ukrinform reported earlier, Kupiansk-Vuzlovyi in Kharkiv region was liberated on September 27 by the Kraken special operations unit of the Defense Ministry's Main Intelligence Directorate.
On October 1, President Volodymyr Zelensky of Ukraine announced that the Ukrainian flag is already flying in Lyman, Donetsk region.