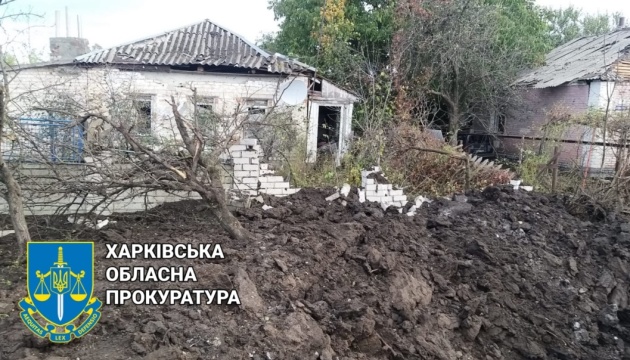 Enemy hits liberated village in Kharkiv region with S-300 missiles
This morning, Russian troops launched a missile attack on the liberated village of Shevchenkove in Kharkiv region, damaging private houses.
"Even after the de-occupation, the territory of Kharkiv region continues to suffer from the armed aggression of the Russian Federation. According to the investigation data, on October 4, around 06:30, servicemen of the Armed Forces of the Russian Federation launched a missile attack on Shevchenkove village of Kupyansk district. The houses of civilians were damaged," the Kharkiv Regional Prosecutor's Office posted on Telegram.
According to Andriy Kanashevych, first deputy head of the Kupyansk District Military Administration, the roofs of the houses were damaged and the windows were broken.
According to preliminary information, Russian troops struck Shevchenkove with S-300 missiles. A pre-trial investigation has been launched over violation of the laws and customs of war (Part 1 of Article 438 of the Criminal Code of Ukraine).
Law enforcement officers inspected the sites of destruction and gathered evidence of Russian aggression.
As reported, Shevchenkove was occupied by Russian troops on February 25. On September 7, the village was liberated by the Armed Forces of Ukraine.
ol