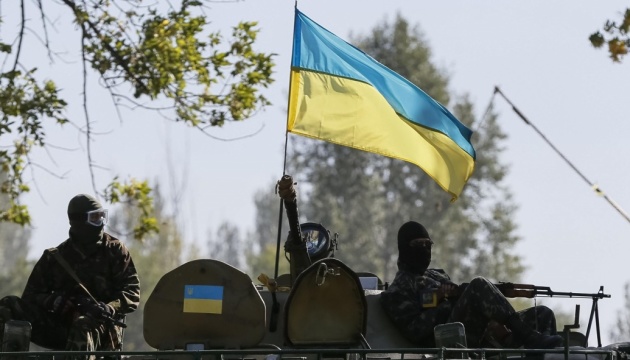 Ukraine Army liberates Donetsk region's Torske
The Armed Forces of Ukraine have liberated the Donetsk region's Torske and forced Russian invaders to retreat towards Kreminna.
The relevant statement was made by Spokesperson for the Eastern Grouping of the Armed Forces of Ukraine Serhii Cherevatyi during a nationwide telethon, an Ukrinform correspondent reports.
"Yesterday our military confirmed the village of Torske had been recaptured. The enemy retreated; the remnants of those who were not eliminated when attempting to retreat towards Kreminna are trying to build fortifications there. Hence, our missile units, artillery and air forces are doing everything to prevent them from building fortifications," Cherevatyi told.
In his words, Russian troops are remaining active in the Avdiivka direction and the Bakhmut direction.
In the Bakhmut direction's Zaitseve and Spirne, active hostilities were underway. The city of Bakhmut was under enemy fire.
In the Avdiivka direction, Russian invaders opened fire on Nevelske and Pervomaiske, and attempted to attack.
"But, our defenders are holding this frontier and preventing the enemy from advancing," Cherevatyi added.
Dozens of settlements, from 30 to 50, are remaining under enemy fire in eastern Ukraine. Over the past day, Russian troops have shelled 35 settlements, including Bakhmut and Kramatorsk.
As for the newly mobilized Russian soldiers, Cherevatyi noted they had had no effect on hostilities so far.
mk