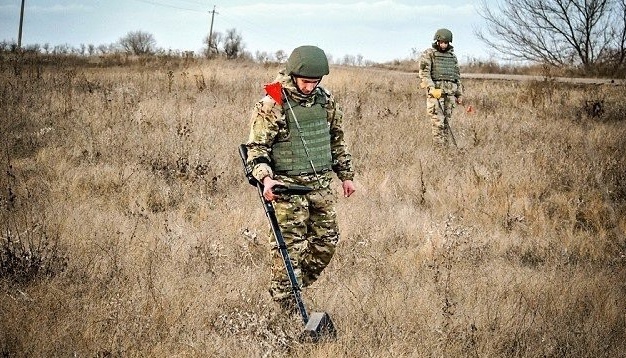 Demining efforts underway in Lyman, situation remains dangerous – Ukraine Army's spokesperson
As Russian troops were retreating from the Donetsk region's Lyman, lots of mines and trip wires were left by the enemy. Explosives experts are now conducting demining operations.
The relevant statement was made by Spokesperson for the Eastern Grouping of the Armed Forces of Ukraine Serhii Cherevatyi during a nationwide telethon, an Ukrinform correspondent reports.
"The city itself has been cleared from [Russian] invaders. Of course, some of them are still running somewhere on the outskirts, and they are now being actively hunted down. But, stabilization measures continue there. First of all, there is a very dangerous situation with mines. The occupiers left lots of anti-personnel mines, the so-called trip wires, 'butterfly mines' that are not visible behind the leaves. In the morning, we talked a lot to foreign journalists, who want to enter the de-occupied city of Lyman. But, it is very dangerous there, and it is necessary to wait a little. Now, deminers are doing everything to make it safe," Cherevatyi told.
A reminder that, on October 1, 2022, the Armed Forces of Ukraine raised the Ukrainian flag over the Donetsk region's Lyman, liberated from Russian invaders.
mk