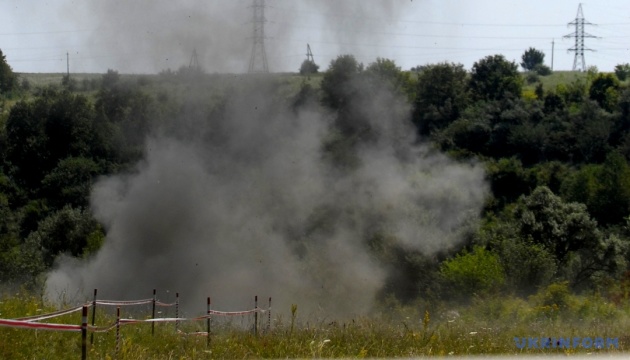 'LNR' telegraphist detained near Kharkiv
Ukrainian police officers have detained a telegraph operator of the puppet entity "LNR" who was hiding in abandoned buildings in the village of Chkalovske near Kharkiv.
The communications department of the main directorate of the National Police in the Kharkiv region said this in a statement on Telegram, Ukrinform reports.
"After the liberation of the territories of the Chuhuiv district, the perpetrator changed into civilian clothes and was hiding in the village as far as possible from people in abandoned buildings or in the woods. He had documents and Russian roubles. Police officers of the Chuhuiv district police department discovered a suspicious man on October 2 while examining the de-occupied territories," the report said.
It turned out that a native of the Luhansk region, 54, is a soldier with the so-called "LNR" army and works as a telegraph operator.
The man crossed the Ukrainian border in early March 2022 and was in the village of Chkalovske, Chuhuiv district.
Ukrainian forces recaptured Chkalovske on September 11.