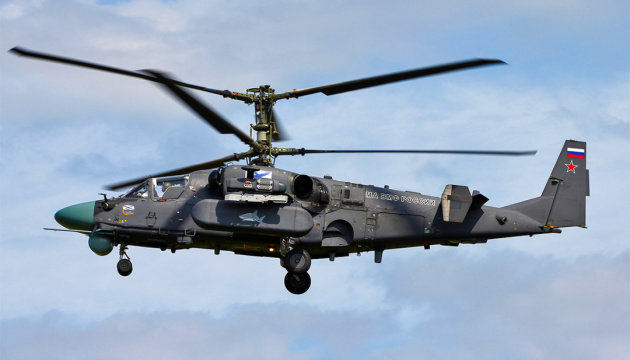 Another Russian Alligator attack helicopter shot down in Ukraine's south
The situation in the area of ​​responsibility of Operational Command South remains dynamic and tense.
That's according to the Command press service, Ukrinform reports.
"Our units continue their pro-active efforts, preserving the initiative in the secured territories and in further advance. They have partial success in the north (of the southern operational zone - ed.)," the statement reads.
The Ukrainian Air Force carried out seven strikes against the enemy forces. A Russian Ka-52 Alligator attack helicopter was shot down by Ukraine's anti-aircraft defense in Beryslav district.
Missile and artillery units performed more than 340 fire missions.
Some 40 invaders were eliminated, while two tanks and seven armored combat vehicles were destroyed over the past day.
As Ukrinform reported earlier, the Armed Forces of Ukraine destroyed seven tanks and up to ten military trucks in the Chernihivka district, Zaporizhia region.
The Russian military death toll in Ukraine since the full-scale invasion has reached 60,110, which is 500 higher than the previous day.