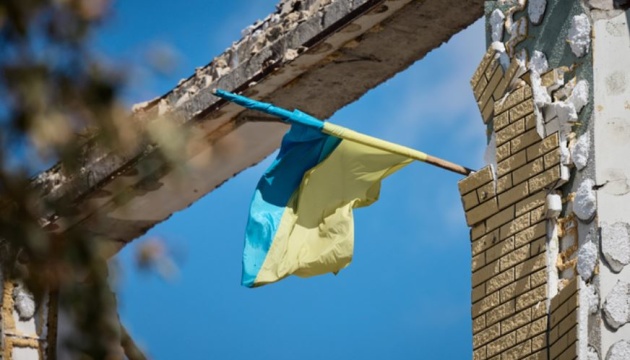 Ukrainian flag raised in Lyman, fighting continues – Zelensky
The Ukrainian flag has already been raised in the Donetsk region's Lyman, although fighting is still going on in the city.
The relevant statement was made by Ukrainian President Volodymyr Zelensky in his video address, an Ukrinform correspondent reports.
"The Ukrainian flag is already in Lyman, Donetsk region. Fighting is still going on there. But there is no trace of any pseudo-referendum there," Zelensky said.
In his words, this week more Ukrainian flags have appeared in eastern Ukraine, and their number will be increasing.
According to the President of Ukraine, Russians have already started to look for somebody to blame for their loss among the military command.
"This is the first bell that should be heard at all levels of the Russian government. Until you all solve the problem with the one who started it all, who started this senseless for Russia war against Ukraine, you will be killed one by one, making scapegoats, so as not to admit that this war is a historical mistake for Russia," Zelensky noted.
In addition, the Head of State emphasized Ukraine would return all of its territories, including Crimea.
Photo: illustrative, Office of the President of Ukraine
mk