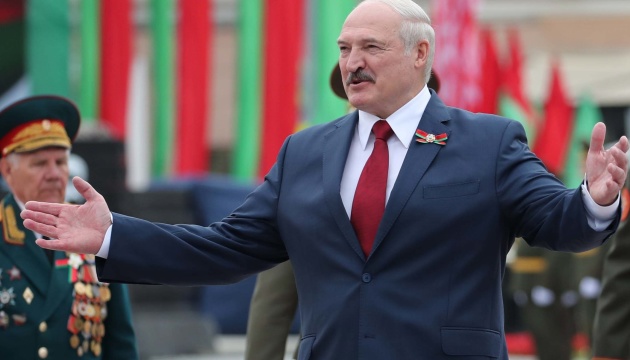 Lukashenko turns Belarus into bridgehead for Russian army
Alexander Lukashenko, who refers to himself as president of Belarus, turned the country into a bridgehead for the Russian army.
That's according to the Center for Countering Disinformation under the National Security and Defense Council of Ukraine, Ukrinform reports.
"As per the Center of National Resistance, created by our Army's Special Operations Forces, on September 20, some 130 mercenaries with the 'Liga' Private Military Company ('Wagner') arrived in Minsk from the Russian Federation. They may be involved in setting up acts of provocation on the Ukrainian border," the statement reads.
Today, according to the CCD, there are about 1,000 Russian troops on the territory of Belarus, one division of the Iskander missile launchers, as well as three S-300 and S-400 divisions, which launch cruise missiles at Ukraine.
According to Belarusian opposition figure Pavel Latushka, Alexander Lukashenko started modernizing the country's railways so that Belarus would have the opportunity to deploy up to 120,000 mobilized Russian soldiers in November-December. The information is confirmed by the Main Intelligence Directorate of the Ministry of Defense of Ukraine, reporting that Belarus is already preparing to accept 20,000 troops called up for service in Russia.
Lukashenko, in turn, declared that "Belarusians are not a threat to anyone." The CCD considers such statements to be "outright manipulation."
As reported by Ukrinform, Oleksiy Danilov, Secretary of the National Security and Defense Council of Ukraine, speaking about the issue of the Belarusian border, stated that the Ukrainian authorities have an understanding of what is happening there, and assured the public that the developments are under complete control of Ukraine's forces.
Photo: EPA