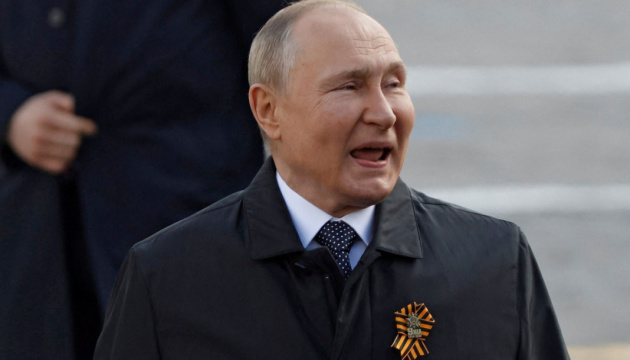 Putin claims Russia ready for talks, while "annexed" areas not to be discussed
Russia is ready for peace negotiations with Ukraine but their agenda must not include the "accession" to Russia of the previously captured territories.
This was stated by President Vladimir Putin of the Russian Federation during his Friday speech during the ceremony in the Kremlin where the "agreements" were signed on the so-called "inclusion" into Russia of the territories of Ukraine captured by Russian troops, an Ukrinform correspondent reports.
"We call on the Kyiv regime to immediately stop the war, all hostilities, the war it unleashed back in 2014, and return to the negotiating table. We are ready for this. This has been said more than once. But the choice of the people in Donetsk, Luhansk, Zaporizhia, and Kherson we will not discuss. It has been made, and Russia will not betray it," Putin said.
According to the leader of the aggressor power, Ukrainian authorities must treat this "expression of will" with respect. "Only this can pave the way to peace," Putin claimed.
The president also stressed that Russia would defend its land "with all the forces and means available to us."
As Ukrinform reported earlier, on September 23-27, Russia held a sham "referendum" spectacle in the occupied territory of Luhansk, Donetsk, Kherson, and Zaporizhia regions regarding the accession of these areas to Russia.
Leaders of Western nations have already declared that any of Russia's sham referenda held in Ukraine would be deemed illegitimate.