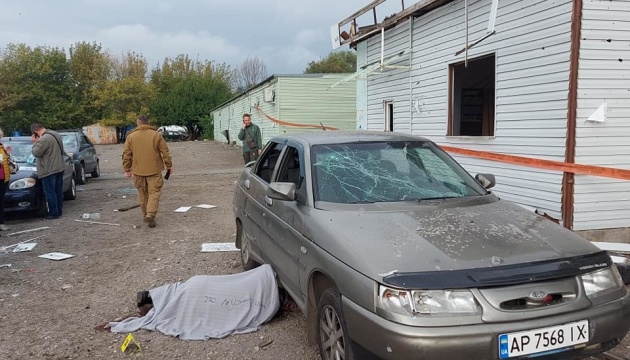 Dozens dead and injured: Russians attacked Zaporizhzhia, Dnipro and Mykolaiv
The Russian army continues to launch missile strikes, causing mass civilian casualties. This morning, the invaders shelled a humanitarian convoy in Zaporizhzhia, and a transport company in Dnipro came under fire at night.
Ukrinform photojournalists recorded the consequences of terrorist attacks aimed at destroying Ukrainians.
The Russian invaders fired 16 S-300 missiles at Zaporizhzhia. Early on September 30, three of them hit the area near a car market, outside the Zaporizhzhia-Orikhiv highway. A humanitarian convoy of cars with civilians who were trying to cross the checkpoint and leave for the temporarily occupied territory to pick up their relatives or deliver humanitarian aid there came under attack.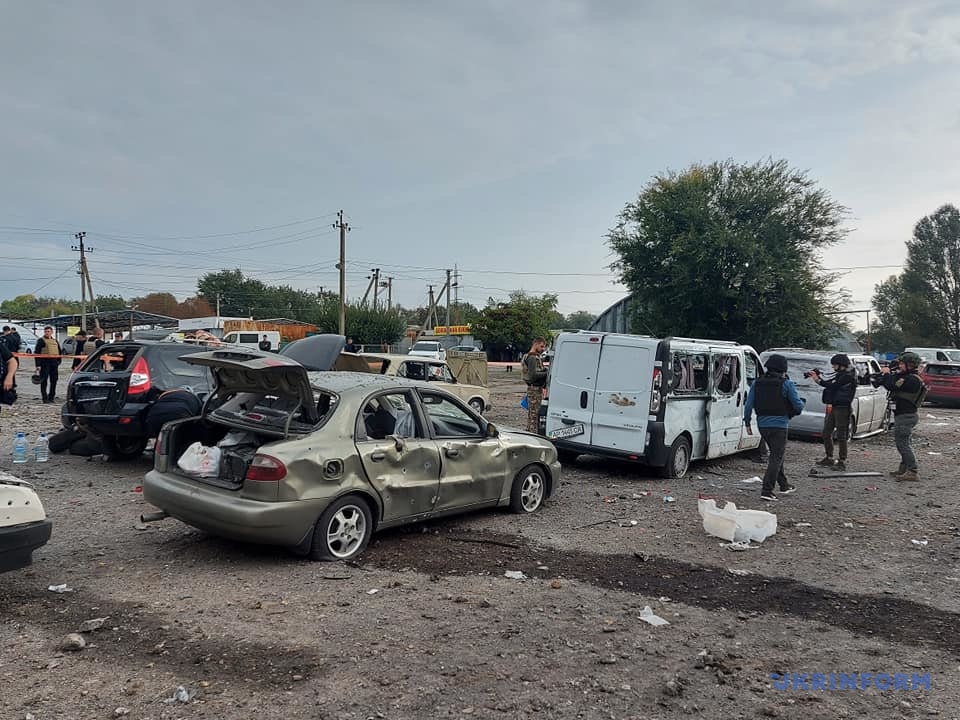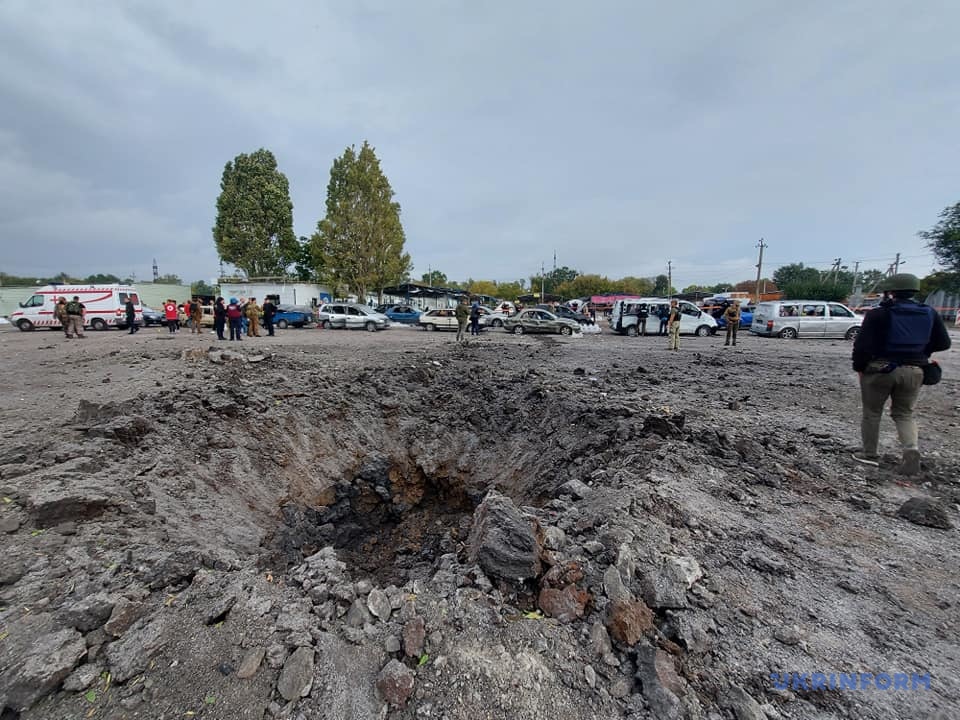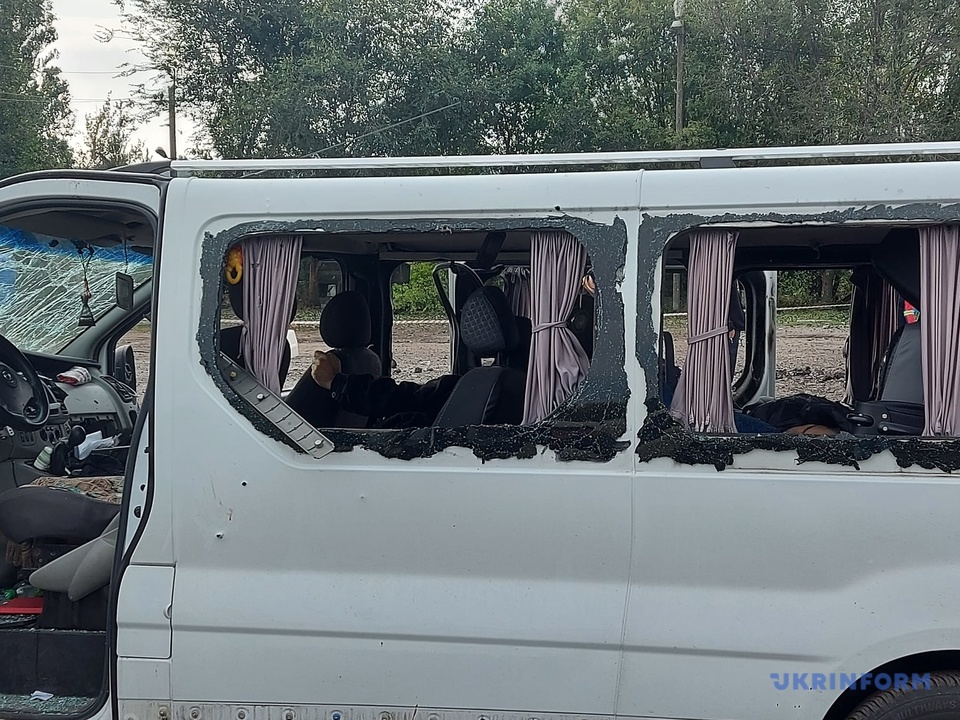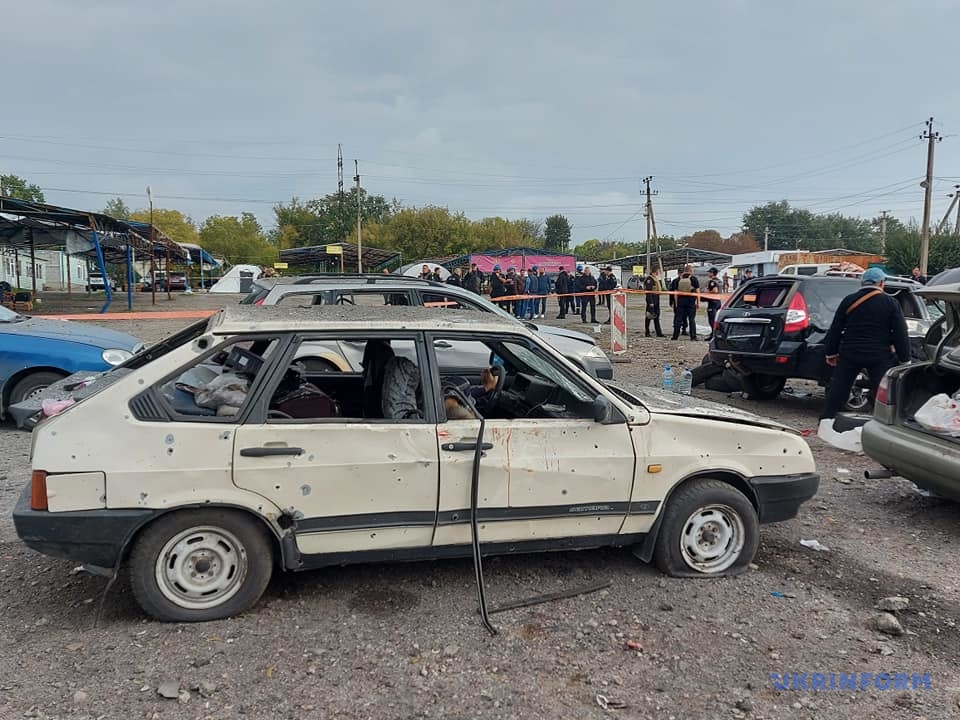 At least 25 people were killed and about 50 wounded. Children are among the victims.
The police, military and civilian medics, Red Cross volunteers, and rescue workers were at the scene.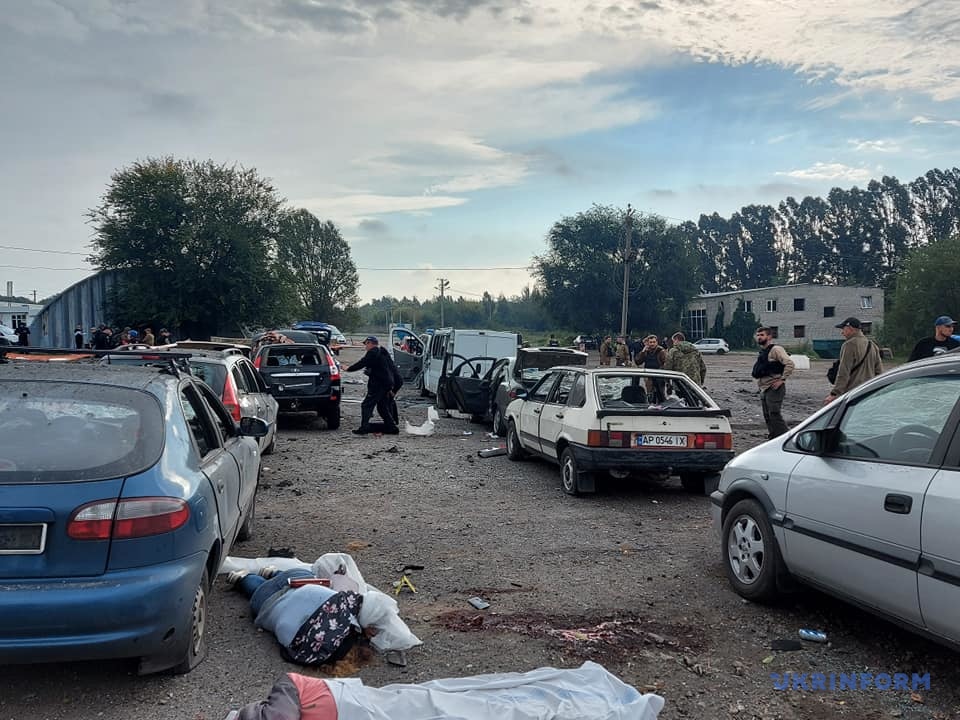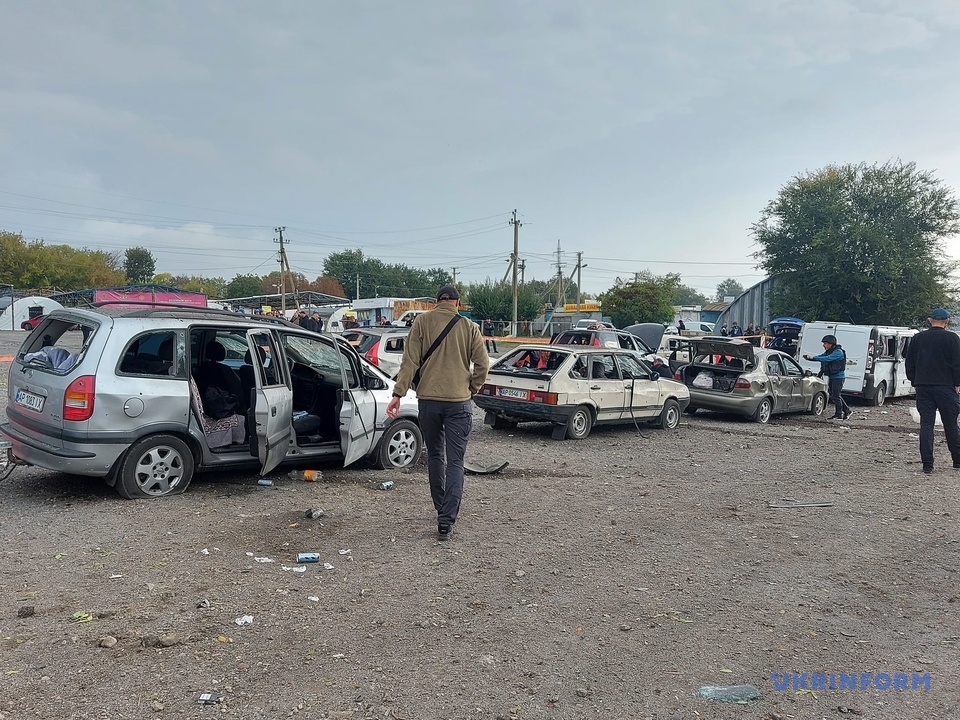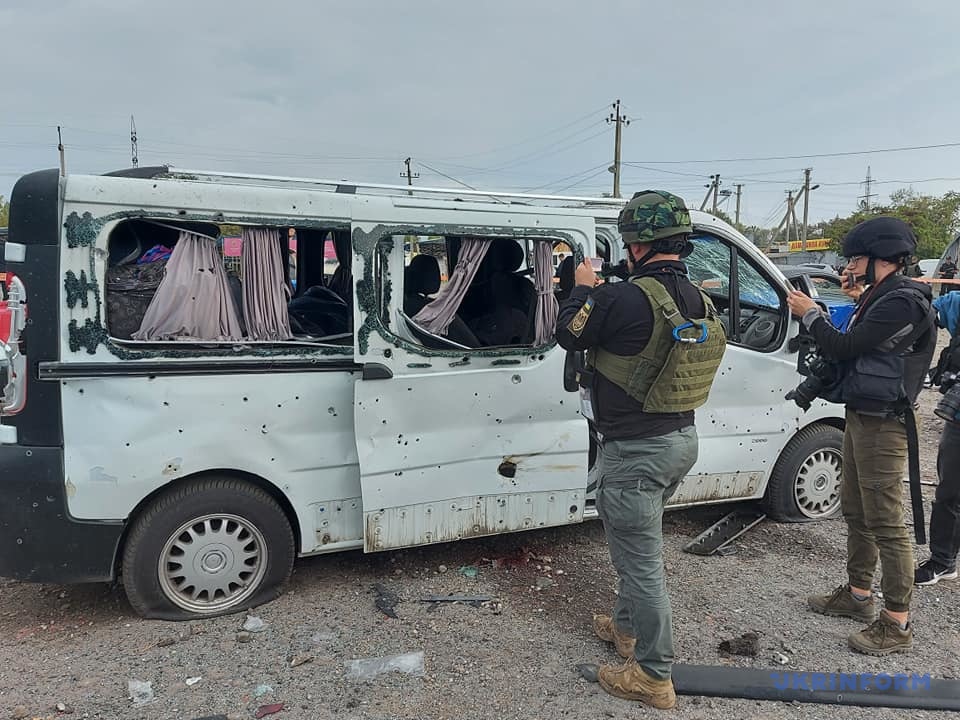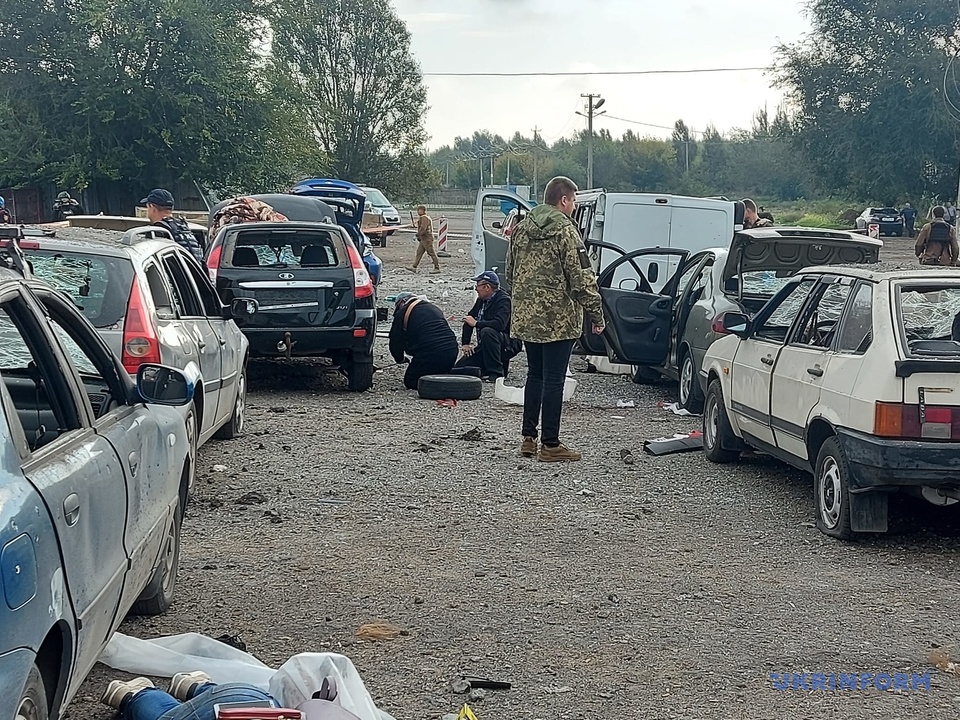 It is known that 248 civilian cars were registered to leave Zaporizhzhia today. At the time of the shelling, there were about 100 people at the site.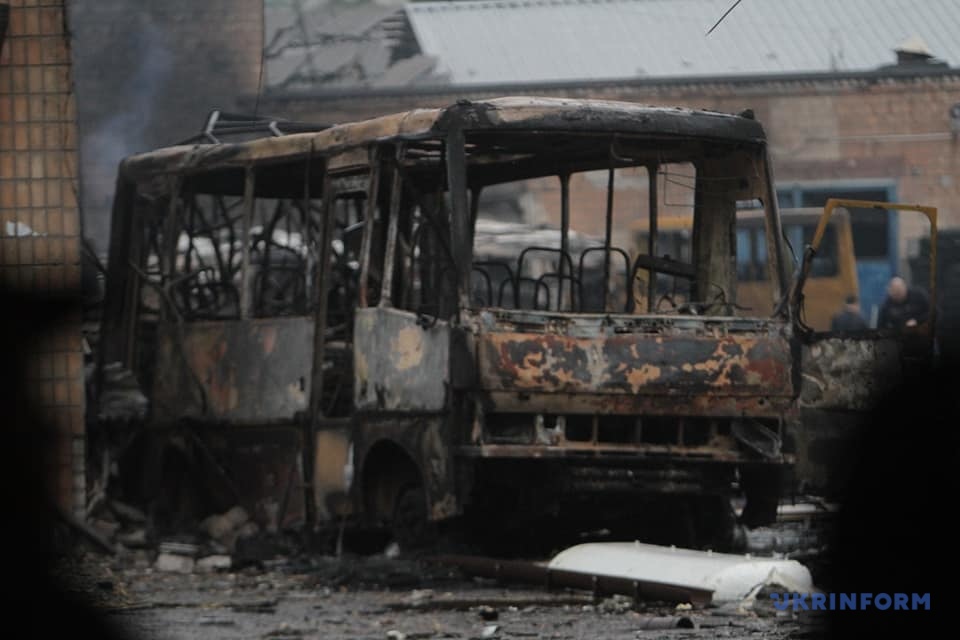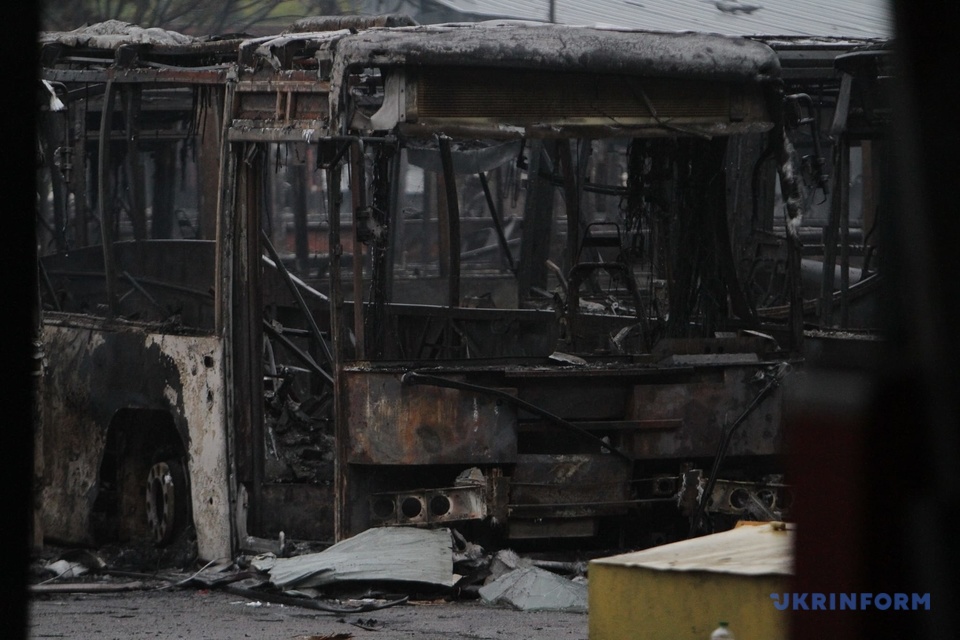 Last night, the enemy struck the city of Dnieper with an Iskander missile, having destroyed a transport company. One person was killed there, and five more were injured.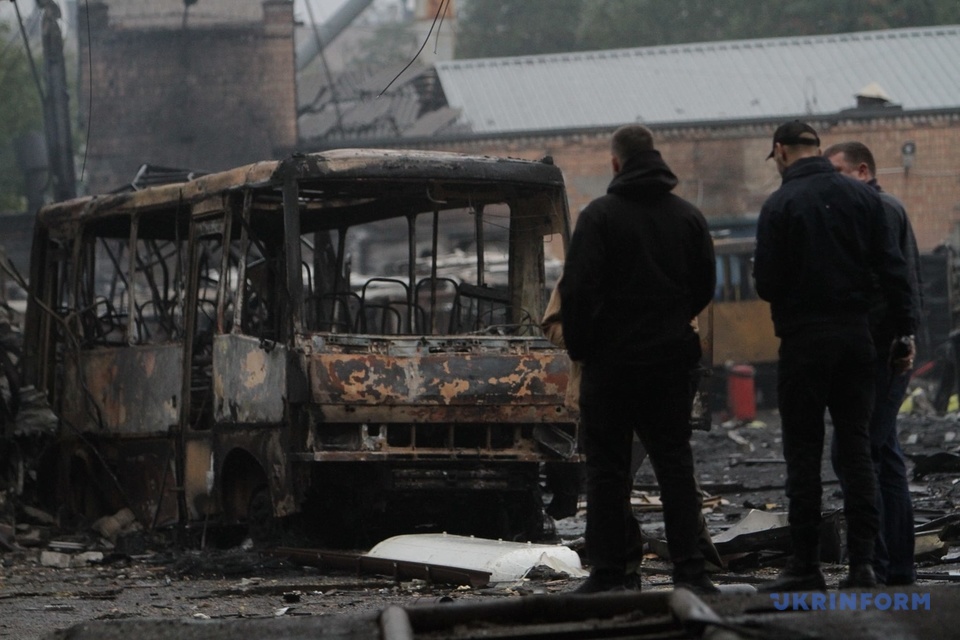 Some 52 buses were destroyed and 98 more damaged by the fire caused by the impact.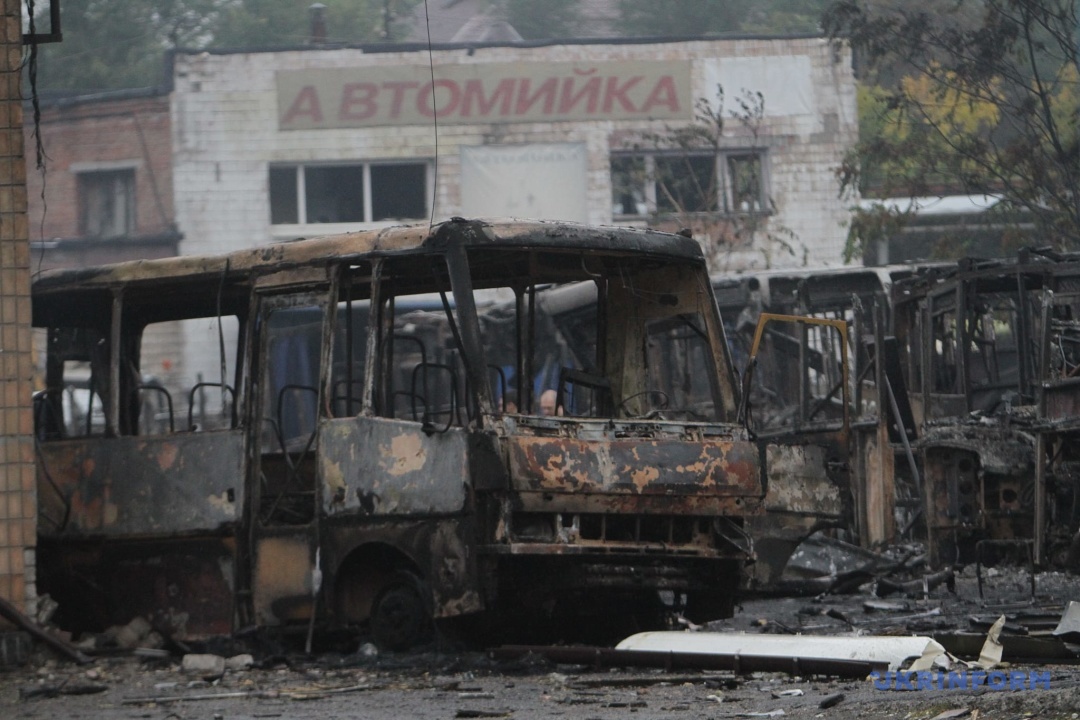 The day before, a Russian missile attack on Dnipro killed four people - a family of two adults and two children – and injured seven more.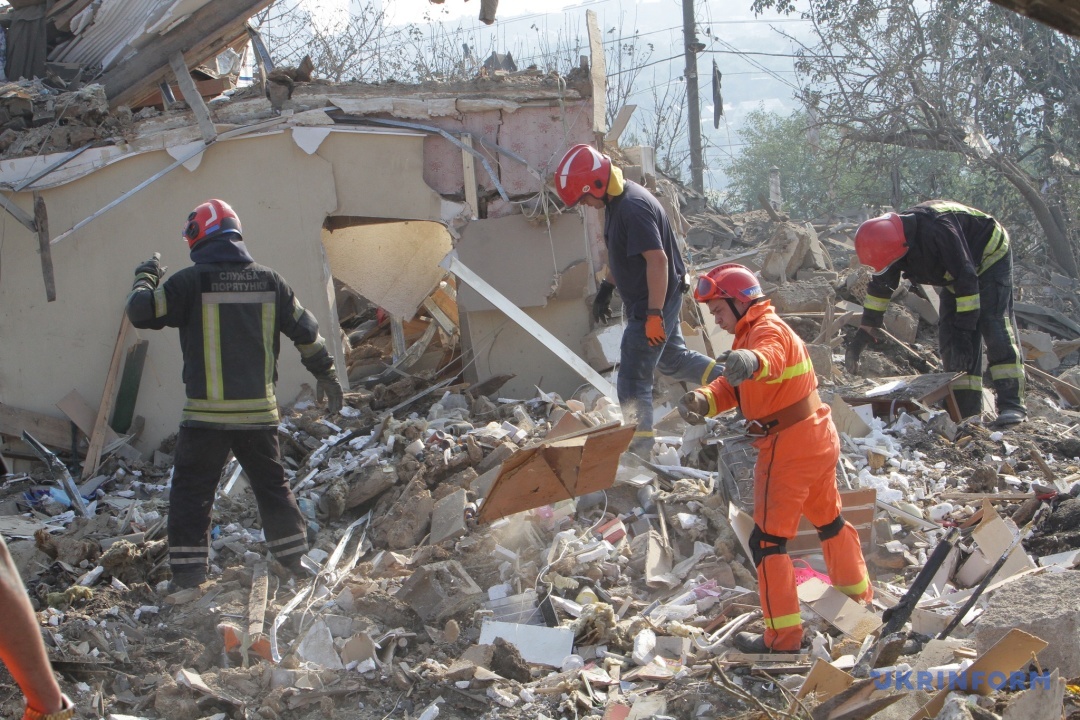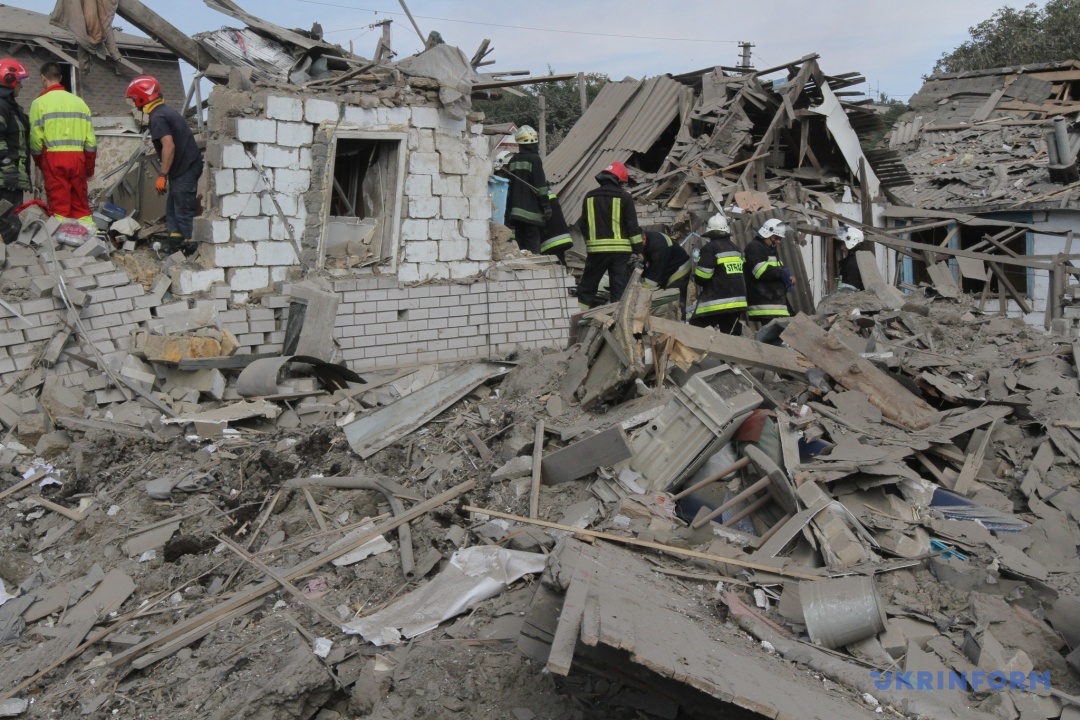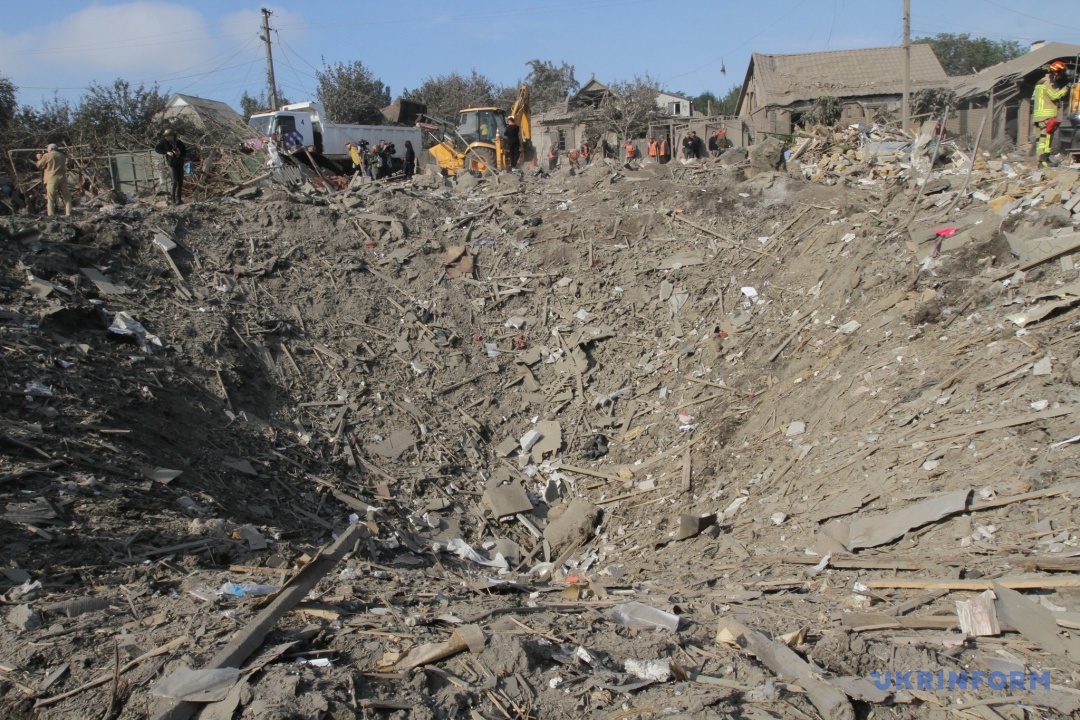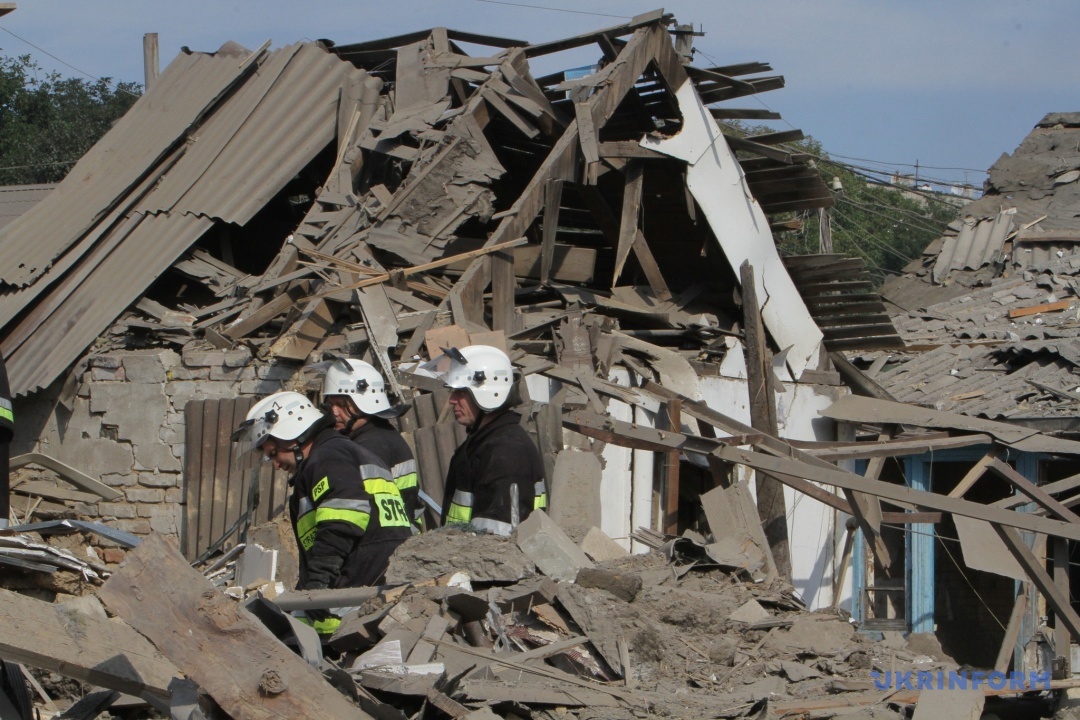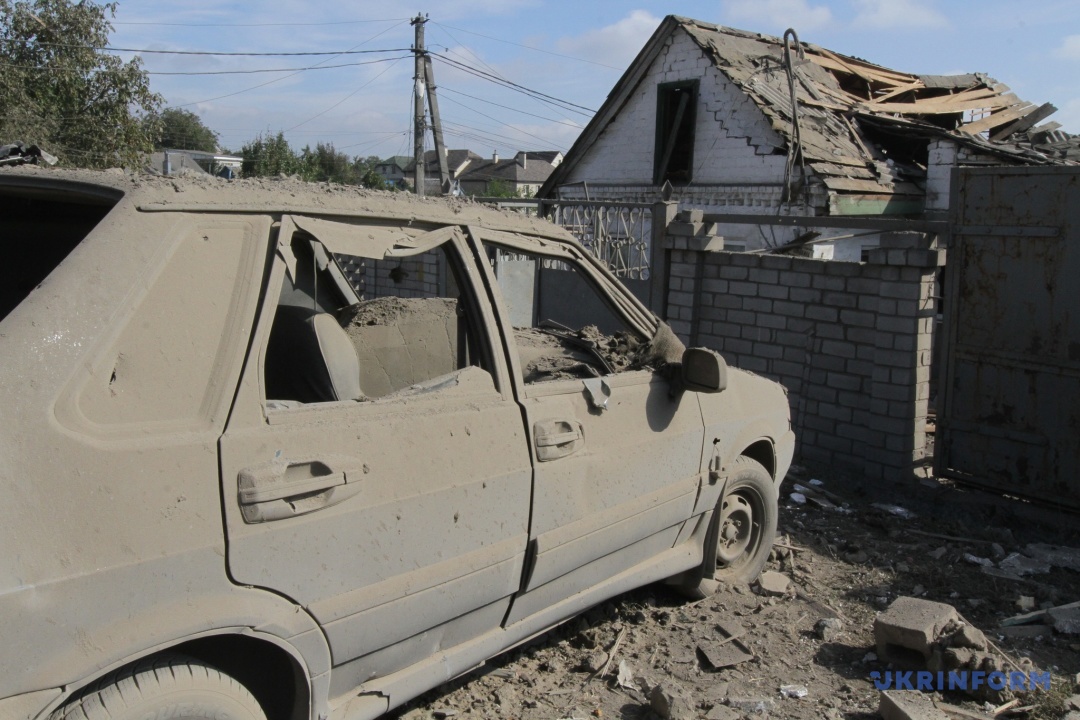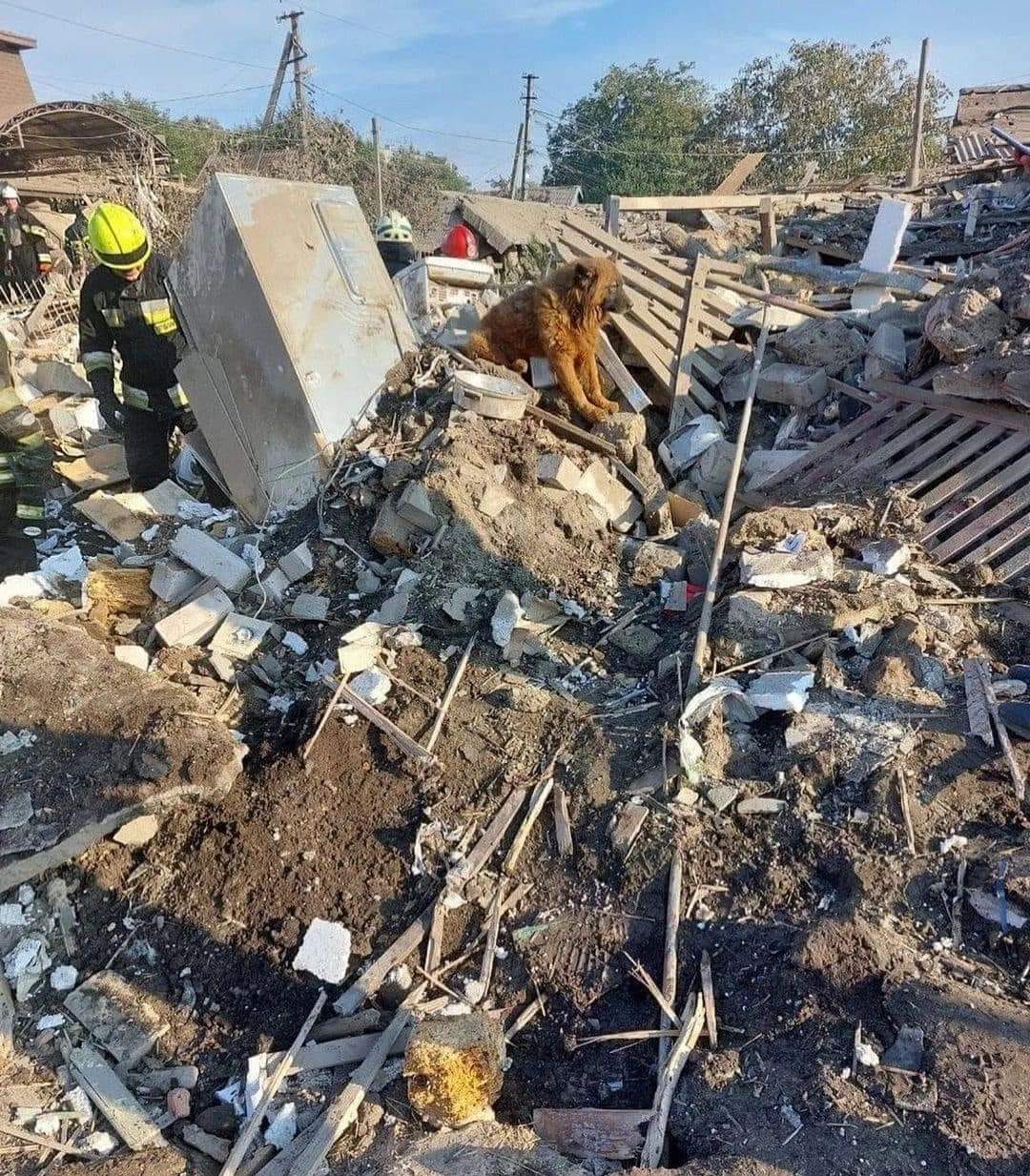 Photo: Dnipropetrovsk Regional Prosecutor's Office
Three people were killed and 12 injured during the shelling of a public transport stop in Mykolaiv on September 29.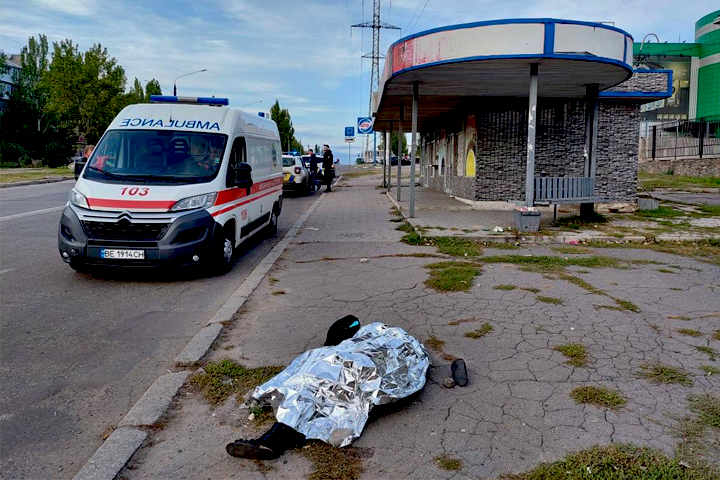 Photo: Kyrylo Tymoshenko/Telegram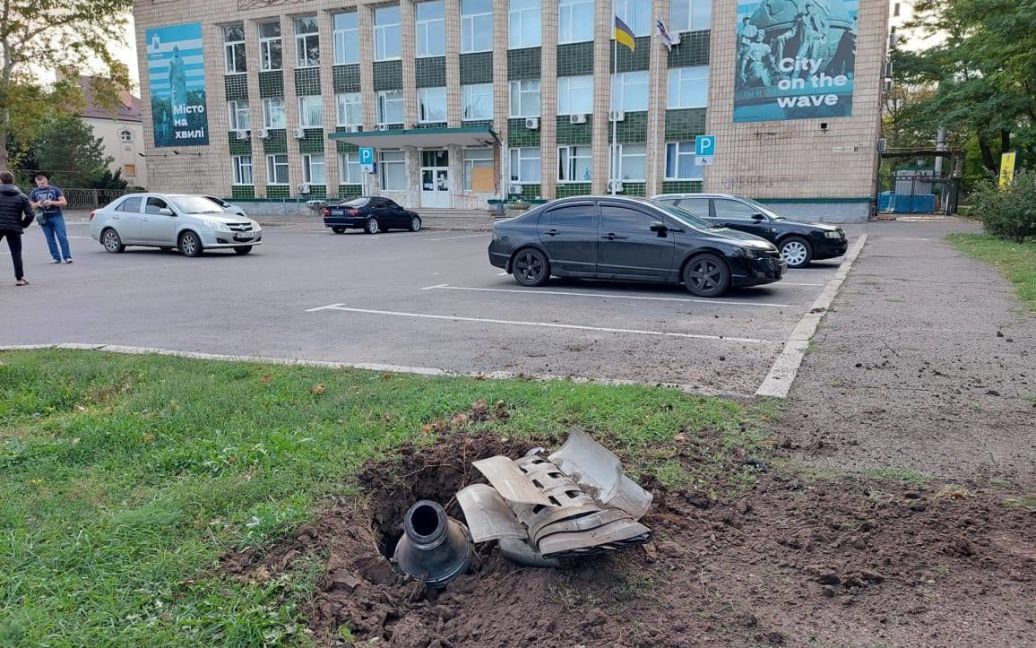 Photo: Kyrylo Tymoshenko/Telegram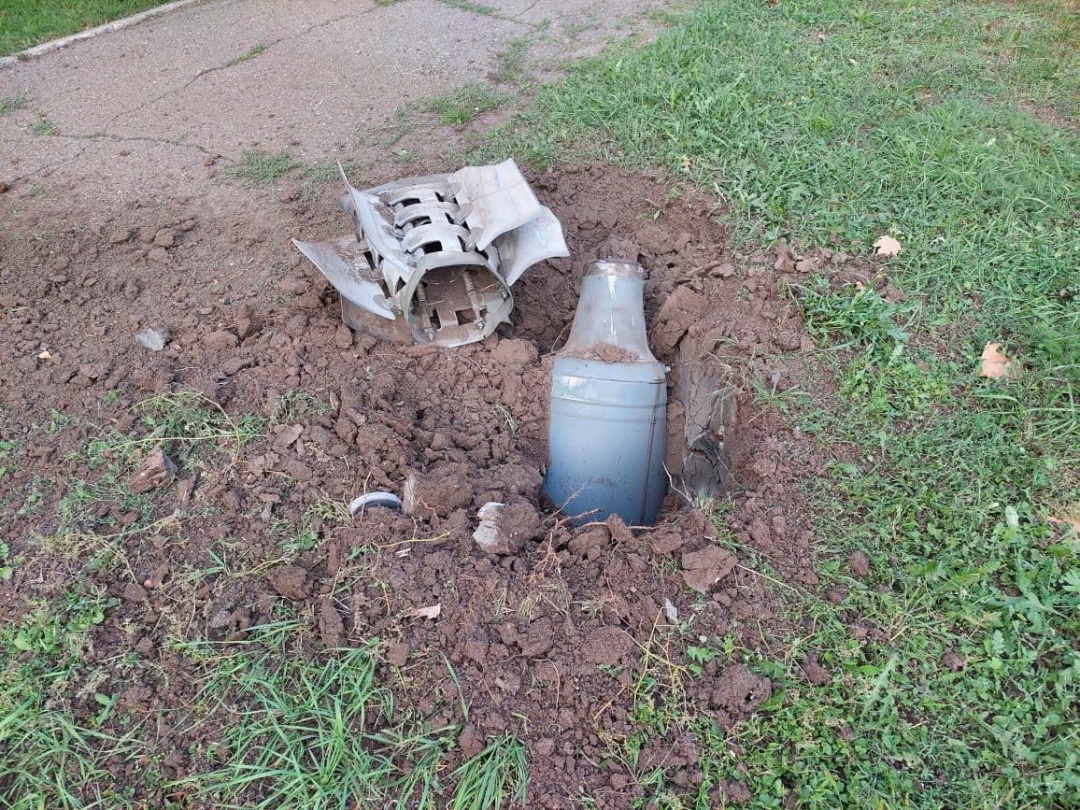 Photo: Kyrylo Tymoshenko/Telegram
In the last 24 hours, the enemy launched massive strikes, shelling ten regions of Ukraine.