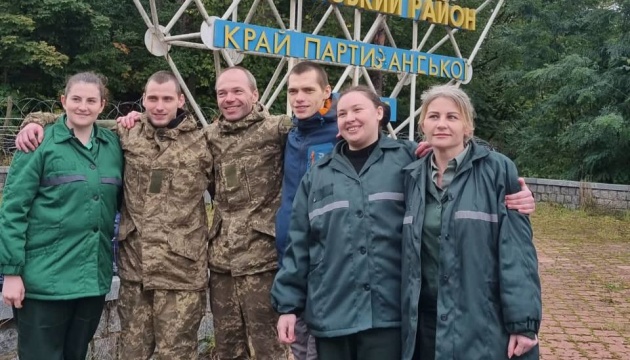 Another Ukraine–Russia prisoner swap held
Four marines and two civilians returned home as Ukraine carried out yet another prisoner swap with Russia.
"Yet another prisoner swap took place. We returned six people – four marines and two civilians. Officers Oleksiy Bulakhov and Mykola Kostenko. Soldiers Liudmyla Herasymenko and Ivan Zemlianoy. Civilians Viktoria Andrusha and Yana Maiboroda," Andriy Yermak, Head of the President's Office, posted on Telegram.
The military took part in the battles for Mariupol, he added.
The Russian soldiers took Viktoria Andrusha from her home on March 27 after they found data about Russian equipment, which she passed on to the Armed Forces of Ukraine, in the girl's phone. Later, Andrusha was transferred to the Russian Federation and held in a pre-trial detention center in Kursk.
Yana Maiboroda was taken captive after photos of Russian equipment stationed in the Chornobyl zone had been found in her phone.
"Negotiating the exchange is difficult work, and the freedom of Ukrainians is the best reward for it. This is what motivates us to work with utmost efficiency. Exchanges continue. Our goal is to return all our people. We are working on this non-stop, and we will definitely do it," he said.
Yermak noted that a total of 235 Ukrainians had returned from captivity this month.
"We do not stop. Glory to Ukraine. We will return everyone," he assured.
Photo credit: Andriy Yermak, Telegram
ol