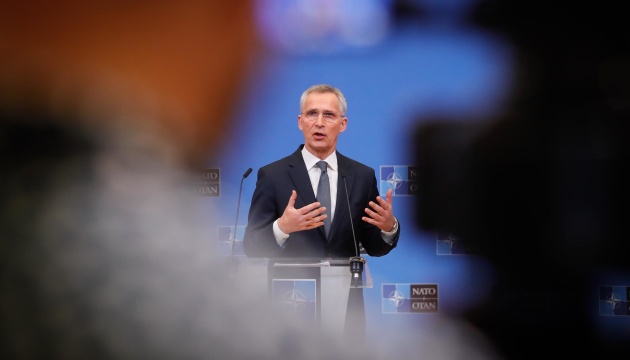 Stoltenberg warns Russia against "nuclear" rhetoric: Such war cannot be won
A nuclear war cannot be won, and Russia must very clearly understand this while its leaders are increasingly resorting to dangerous "nuclear" rhetoric.
That's according to NATO Secretary-General Jens Stoltenberg, who addressed a meeting of the Group of the Progressive Alliance of Socialists and Democrats in the European Parliament, an Ukrinform correspondent reports.
"Any use of nuclear weapons is absolutely unacceptable, it will totally change the nature of the conflict, and Russia must know that a nuclear war cannot be won and must never be fought," Stoltenberg said.
The secretary general said this is not about assuming that Russia is currently highly likely to use nuclear weapons. At the same time, he stressed that the very rhetoric coming again and again from Russia, including from President Vladimit Putin, it's something that NATO has to take seriously. "And therefore we are conveying the clear message that this will have severe consequences for Russia," Stoltenberg emphasized.
As reported earlier, on September 21, the president of the Russian Federation declared "partial mobilization" and the holding of sham "referenda" in the temporarily occupied areas of Ukraine regarding their accession to the Russian Federation. At the same time, Putin resorted to direct threats to employ nuclear weapons if Ukraine tries to liberate the territories currently held by Russian troops.
The world's leading powers, including NATO and EU member states, have already declared that they will not allow anyone to intimidate them, and have warned the Kremlin against nuclear blackmail. Such rhetoric and such actions will further push Russia beyond the boundaries of civilized nations, and may lead to severe consequences for Russia itself.
Photo: EFE/EPA