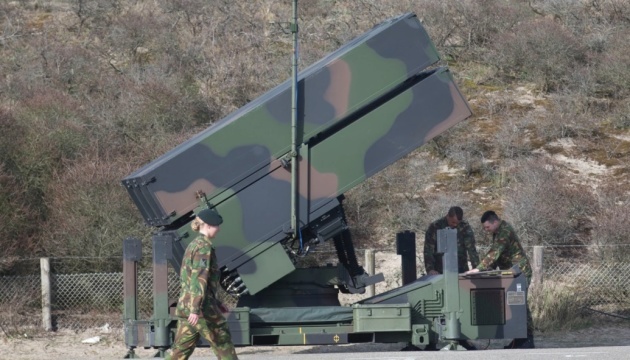 Ukraine receives NASAMS from United States – Zelensky
The United States has sent two NASAMS air defense systems to Ukraine.
President of Ukraine Volodymyr Zelensky said this in an interview with CBS, an Ukrinform correspondent reports
"We absolutely need the United States to show leadership and give Ukraine, the air defense systems. I want to thank President Biden for a positive decision that has been already made. And to the US Congress, we received NASAMS," Zelensky said.
At the same time, Zelensky stressed that "it's not even nearly enough to cover the civilian infrastructure, schools, hospitals, universities, homes of Ukrainians." "We need the security in order to attract our Ukrainians to come back home. If it's safe, they will come, settle, work here and will pay taxes and then we won't have a deficit of $5 billion in our budget. So it will be a positive for everybody," the president said.
As reported by Ukrinform, President Volodymyr Zelensky previously emphasized that the pace of providing international aid to Ukraine should correspond to the pace of movement of Ukrainian soldiers.
iy