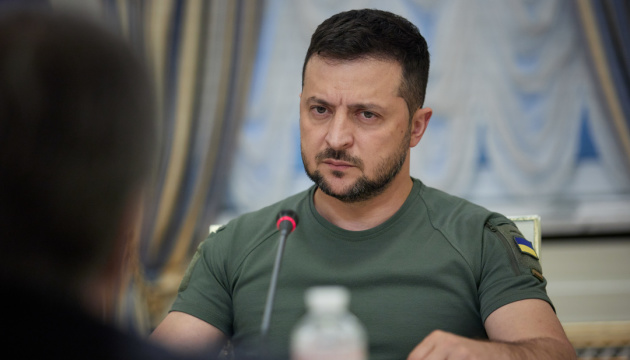 Zelensky: Ukraine guarantees three things to Russian prisoners
Ukrainian President Volodymyr Zelensky has called on Russians to dodge mobilization or surrender, stressing that Ukraine guarantees three things to every prisoner.
According to Ukrinform, Zelensky said this in a fresh video address, part of which was delivered in Russian.
"It is better not to take a conscription letter than to die in a foreign land as a war criminal. It is better to run away from criminal mobilization than to be crippled and then bear responsibility in the court for participating in the war of aggression. It is better to surrender to Ukrainian captivity than to be killed by the strikes of our weapons, absolutely fair strikes, as Ukraine defends itself in this war," Zelensky said.
He said that it was no coincidence that the criminal mobilization declared by Russia was immediately called a "mobilization to graves" by the citizens of Russia themselves. According to him, the Russian authorities are well aware that they are sending their citizens to their death - there are no other options.
Zelensky said that Russian commanders do not care about the lives of Russians - they just need to replenish the empty spaces left by the dead, wounded, those who fled or the Russian soldiers that were captured.
Addressing the Russians, Zelensky said that "the key moment has come for you: right now it is being decided whether your life will end or not." He also promised that in the event of surrender, Ukraine would guarantee three things to the captives.
"Ukraine guarantees every Russian soldier who surrenders three things. First, you will be treated in a civilized manner, in accordance with all conventions. Second, no one will know the circumstances of your surrender, no one in Russia will know that your surrender was voluntary. And third, if you are afraid to return to Russia and do not want an exchange, we will find a way to ensure this as well," Zelensky said.
He added that Ukrainians protect the most precious things – "their lives, our children, our freedom, but Russia brings evil."
"Ukraine will do everything for its victory. And every citizen of Russia should understand: no tricks will help the occupier. I promise you that," Zelensky said.