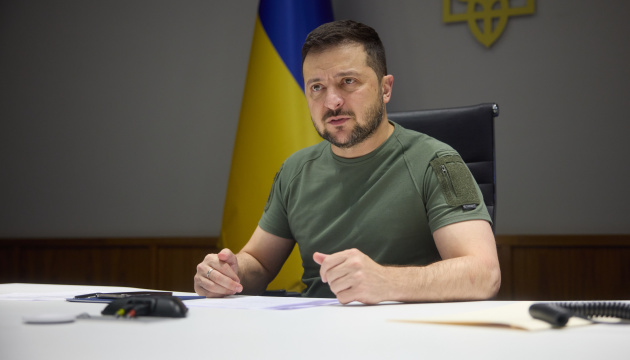 Western MLRS, artillery played decisive role in Ukraine Army's counteroffensive – Zelensky
The Ukrainian military managed to partially drive Russian invaders out of the temporarily occupied areas as soon as they received Western weapons, namely artillery systems.
The relevant statement was made by Ukrainian President Volodymyr Zelensky in an interview with Ouest-France, an Ukrinform correspondent reports.
"Multiple launch rocket systems, artillery and our people's motivation played a decisive role. As soon as we received artillery, we managed to advance. CAESAR howitzers help us a lot," Zelensky told.
In his words, armored vehicles are also important to Ukraine now, as they help to save the lives of the military.
"Such technologies as combat or reconnaissance drones are very important to us, as well as armored vehicles, in order to save human lives," the President of Ukraine noted.
According to Zelensky, Ukraine will continue to ask partners about additional arms supplies.
"I keep a good dialogue with [French President – Ed.] Emmanuel Macron. He helps us. He knows we will ask for more weapons. We would like to see more decisive actions from Germany, Turkey and the United States, as there are few air defense system manufacturers. I wish France, same as other countries, did more. We need more weapons," Zelensky stressed.
A reminder that Ukrainian Foreign Affairs Minister Dmytro Kuleba stated earlier the Ukrainian authorities would ask the West for more weapons until the country wins the war against Russia.
Photo: Office of the President of Ukraine
mk