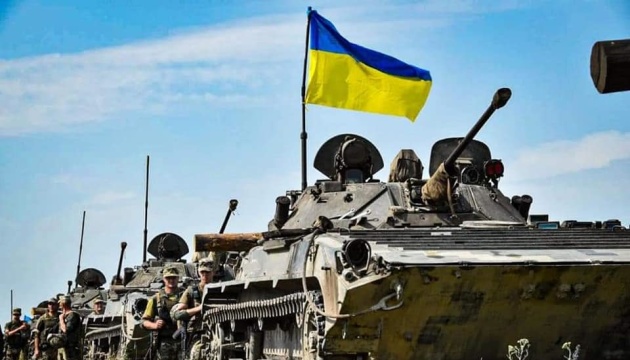 Ukraine putting pressure on captured territories essential to Russians - British intelligence
The situation on the battlefield in Ukraine remains complex, but the Ukrainian Armed Forces are exerting pressure on territory that Russia considers essential for achieving its military goals.
That's according to a thread of tweets by the British Ministry of Defense, seen by Ukrinform.
"The battlefield situation remains complex, but Ukraine is now putting pressure on the territory Russia considers essential to its war aims," says the intelligence review of the war zone developments dated September 23.
As noted by the British Defense Ministry, over the last three days in Kharkiv region, Ukrainian forces managed to secure the bridgeheads on the east bank of the Oskil River – the territory that Russian forces tried to integrate into a "consolidated defensive line" following its forces' withdrawals earlier this month.
It is also added that in Donetsk region, Ukrainian troops are storming the town of Lyman, which was captured by Russia in May 2022, and is located east of the Siverskyi Donetsk River.
On February 24, Russia launched a full-scale invasion of Ukraine, a new stage of its eight-year war on the neighboring country.