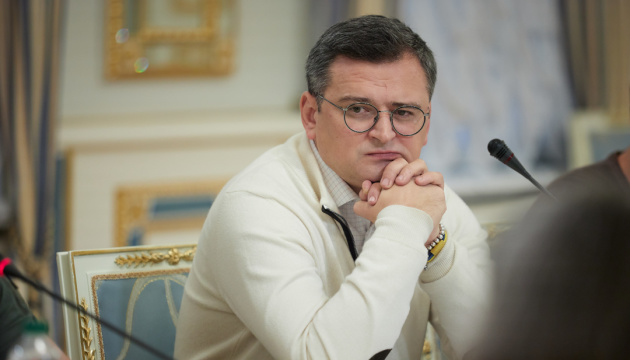 Russia may call up 300,000 or 500,000 people, but it won't win this war - Kuleba
Russia will never win a war against Ukraine, because all Ukrainians are highly motivated to defend their own country, unlike Russians.
According to an Ukrinform correspondent, Ukrainian Foreign Minister Dmytro Kuleba said this at a ministerial-level meeting of the UN Security Council on the fight against impunity due to the Russian war in Ukraine.
"Putin announced mobilization, but what he really announced to the whole world is his defeat. You can call up 300,000-500,000 people, but you will never win this war. Today, every Ukrainian is a weapon ready to defend Ukraine and the principles enshrined in the UN Charter," Kuleba said.
The minister explained why Russia would never defeat Ukraine: "On February 24, when Russia attacked Ukraine from all directions, in the first 24 hours tens of thousands of Ukrainians returned from abroad to defend their country. What happened in the first 24 hours after President Putin announced mobilization was the opposite: tens of thousands of Russians booked flights abroad to escape Russia, many flights were sold out in a matter of hours."
Kuleba said Russia would collapse and bear full responsibility for the crime of aggression and war crimes, crimes against humanity and genocide that followed.
On September 21, Russian President Vladimir Putin signed a decree on "partial mobilization." Russian Defense Minister Sergei Shoigu announced that 300,000 reservists would be drafted in Russia for its war in Ukraine.
Photo: President's Office