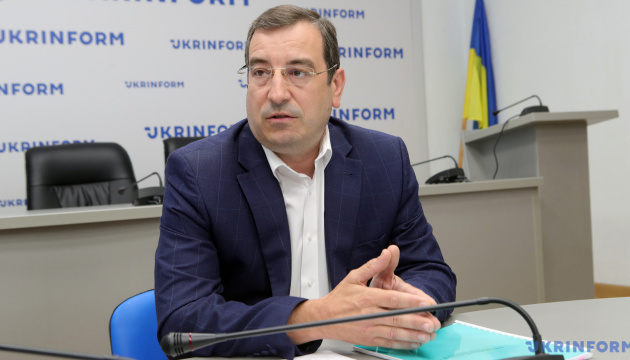 Russia may use nuclear weapons against Ukraine – intelligence official
Vadym Skibitskyi, a representative of the Main Intelligence Directorate of Ukraine's Ministry of Defense, has warned that the possible use of tactical nuclear weapons by Russia in the war against Ukraine could pose a threat to all countries in the Black Sea region.
That's according to ITV News, Ukrinform reports.
"It is possible Russia will use nuclear weapons against Ukraine. They will try to stop our offensive activity and to destroy our state," Skibitskyi said.
Such actions by Russia will pose a threat not only to Ukraine, but also to other countries, he added.
"The blast of a tactical nuclear weapon will have an impact not only in Ukraine but the Black Sea region," Skibitskyi said, adding that the fallout from use of a nuclear weapon could affect countries including Poland, Turkey and Bulgaria.
He said that the consequence of mobilization measures in Russia could be an offensive by the Russian army, which may begin, according to Ukrainian intelligence, as early as this winter.
"Our assessment is that a new offensive is possible during winter and spring. This is why Russia needs new units. The main goal of Russia is the occupation of all of Ukraine's territory," Skibitskyi said.
In his televised video address on September 21, Russian President Vladimir Putin threatened to use nuclear weapons. U.S. President Joe Biden, in turn, said that the U.S. is ready to pursue critical arms control measures in the world. EU High Representative Josep Borrell noted that Putin's threatening the use of nuclear weapons will not shake support for Ukraine.