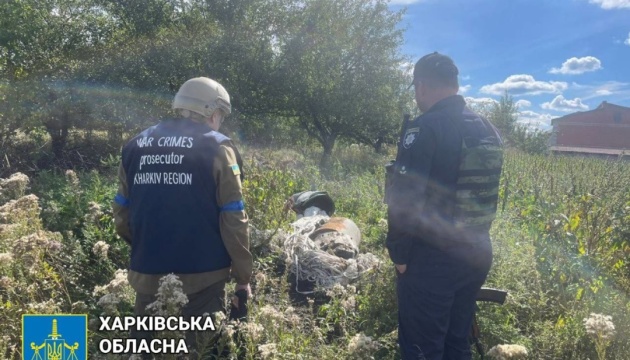 Russian troops drop concrete-piercing aerial bombs on Kupyansk after retreating
After the deoccupation of the city of Kupyansk in Kharkiv region, Russian troops dropped aerial bombs on its residential areas.
This was reported on Telegram by the press service of the Kharkiv Regional Prosecutor's Office, according to Ukrinform.
"On September 22, the prosecutors of the Kupyansk district prosecutor's office in Kharkiv region, together with the police, discovered FAB-500 parachuted concrete-piercing air bombs during an inspection of the city. The weight of the more than 2m-long bomb's warhead reaches half a tonne. Among all the locations where the FAB-500 were dropped are residential areas. The occupiers simply dropped bombs on households," the statement reads.
As the agency's correspondent was told by the prosecutor's office, two such bombs have already been recovered, while the inspection is ongoing.
As reported by Ukrinform, on September 21, a 13-year-old boy and four adults were injured in Kupyansk, Kharkiv region, as a result of shelling by Russian troops.