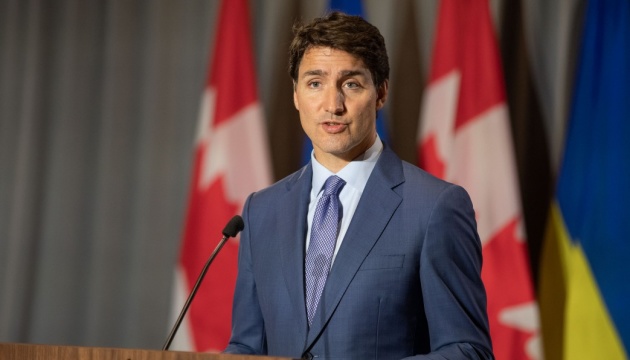 Putin's behavior only shows that his invasion is failing - Trudeau
Russian President Putin's order for a partial military mobilization and threats to use nuclear weapons show that his invasion of Ukraine is failing.
Canadian Prime Minister Justin Trudeau told this to journalists in New York, Ukrinform reports, citing Reuters.
"Canada condemns Putin's irresponsible escalation of the war, his partial military mobilization, his nuclear threats, as well as Russia's rushed referendums to try to annex parts of Ukraine are unacceptable. [...] Putin's behavior only goes to show that his invasion is failing," he said.
Trudeau also added that Putin's conscription order was "a step closer to admitting what he has not wanted to admit to Russians ... an example of things not going to his plan."
Trudeau said the threats of nuclear weapons need to be taken seriously and Western allies need to "stand very firmly against" them.