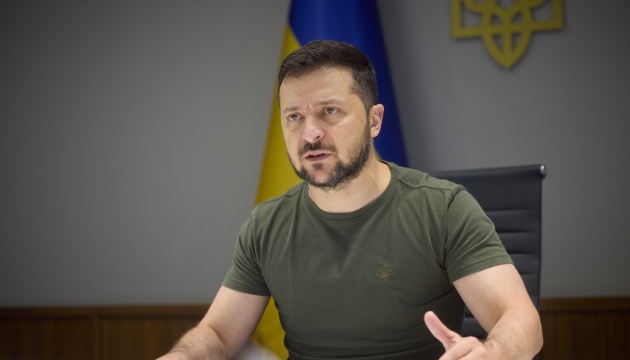 Zelensky on talks with Russia: We cannot agree to delayed war
Russia is afraid of real negotiations with Ukraine and does not want to fulfill any international obligations, Ukrainian President Volodymyr Zelensky has said.
He said this in his speech at the UN General Assembly, according to Ukrinform's correspondent in New York.
"Russia is afraid of real negotiations and does not want to fulfill any fair international obligations. It lies to everyone. As it is typical for aggressors, for terrorists. Even now, when Russia talks about negotiations, it only wants to slow down its retreat," Zelensky said.
According to him, Russia wants to spend the winter on the occupied territory of Ukraine and prepare forces to attempt a new offensive, "but already on a new scale", or "at least it wants to prepare fortifications on occupied land and carry out military mobilization at home."
"We cannot agree to a delayed war. Because it will be even hotter than the war now," he added.
Zelensky said that this is a war for life. "That is why we need defense support – weapons, military equipment and shells. Offensive weapons, a long-range one is enough to liberate our land, and defensive systems, above all, air defense. And we need financial support – to keep internal stability and fulfill social obligations to our people," he added.
He recalled that on the eve of the General Assembly meeting, Russia fired missiles at the South Ukraine Nuclear Power Plant. "The explosion hit the station buildings – windows were broken, walls were damaged. The rockets exploded only three hundred meters from the walls of the reactors!" Zelensky said.
He also emphasized the need to cap energy prices, as Moscow resorts to energy blackmail.
"It is necessary to remove the main factor of global price turbulence, namely: Russian energy blackmailing. It is necessary to cap the prices at which Russia exports its energy resources," Zelensky said.
Photo: President's Office