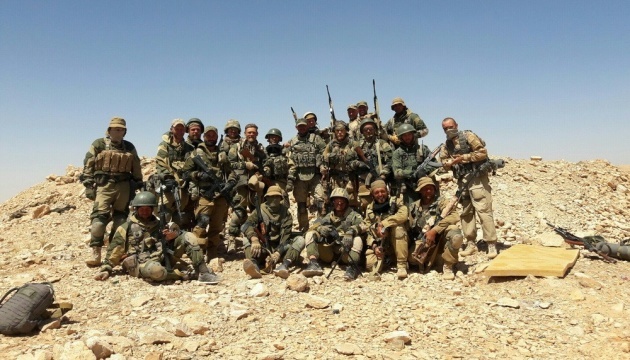 Russia decides to transfer paratroopers from Syria to Ukraine - General Staff
The Russian Federation is sending its units, currently stationed in Syria, to Ukraine due to the failure of covert mobilization measures across Russia.
This was reported by the General Staff of the Armed Forces of Ukraine on Facebook, Ukrinform reports.
"Due to the unsuccessful covert mobilization effort, the military and political leadership of the Russian Federation made a decision to withdraw the units of the 217th Parachute Regiment from the territory of the Syrian Arab Republic and further prepare them for transfer to the territory of Ukraine," the statement reads.
The General Staff also notes that medical facilities in the occupied city of Horlivka in Donetsk region are at capacity amid the flows of seriously wounded Russian servicemen. In addition, two large trucks carrying bodies of the 1st Army Corps soldiers arrived from Kherson region to the temporarily occupied territory of Donetsk region. The number of bodies is yet to be specified, the General Staff wrote.
As reported, the Russian military death toll in Ukraine currently stands at 54,810, with 160 servicemen killed in the past day alone.
Photo: SBU