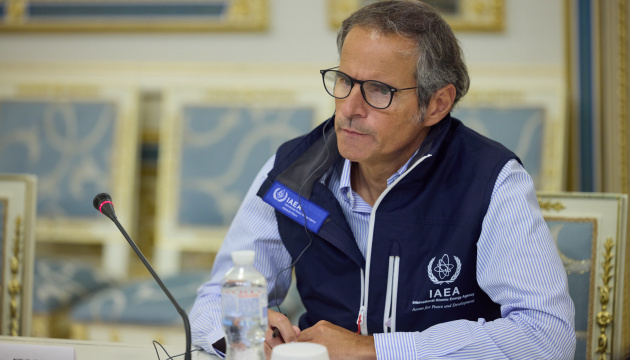 Nuclear security zone must be immediately created at ZNPP - IAEA chief
Director General of the International Atomic Energy Agency says the situation of the nuclear facilities in Ukraine remains threatening over the actions of Russian invaders.
That's according to the IAEA press service, Ukrinform reports.
"The situation at the Zaporizhzhya Nuclear Power Plant remains fragile and precarious. Last week, we saw some improvements regarding its power supplies, but today we were informed about a new setback in this regard. The plant is located in the middle of a war zone, and its power status is far from safe and secure. Therefore, a nuclear safety and security protection zone must urgently be established there," Director General Grossi said.
Also, the agency chief commented on the latest Russian missile strike on the South Ukrainian NPP.
"While we have recently focused on the urgent need for action to prevent a nuclear accident at Ukraine's Zaporizhzhya Nuclear Power Plant – establishing an IAEA presence there earlier this month – today's explosion near the South Ukraine Nuclear Power Plant all too clearly demonstrates the potential dangers also at other nuclear facilities in the country," Director General Grossi said. "Any military action that threatens nuclear safety and security is unacceptable and must stop immediately."
As Ukrinform reported earlier, a Russian missile landed just 300 meters from the South Ukrainian NPP's nuclear reactors on Monday, September 19.