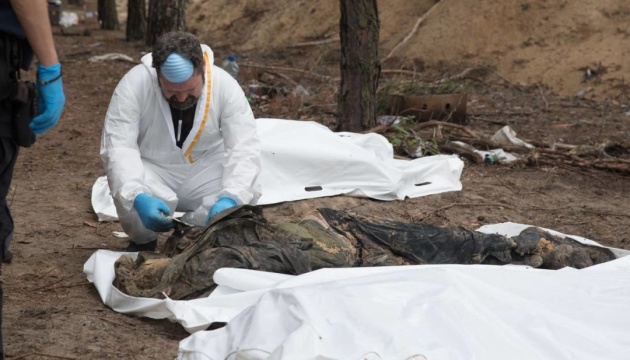 Russian troops commit 34,400 war crimes in Ukraine - PGO
Since the invasion on February 24, the Russian forces have committed 34,441 crimes of aggression and war crimes against Ukraine.
That's according to the Prosecutor General's Office, Ukrinform reports.
Of 34,441 facts discovered, 33,162 were related to violations of the laws and customs of war; 73 – to planning, preparation, initiation, and waging of a war of aggression; 30 – to war propaganda; and 1,176 were other crimes.
Also, 15,807 crimes against national security were recorded. Of them, 10,957 – regarding encroachment on the territorial integrity and inviolability of Ukraine; 1,702 – high treason; 2,364 – collaboration with the enemy; 181 – aiding the aggressor state; 64 – sabotage; and 539 were other crimes.
As reported earlier, as a result of the Russian full-scale invasion of Ukraine, 389 children were killed and 756 were injured.