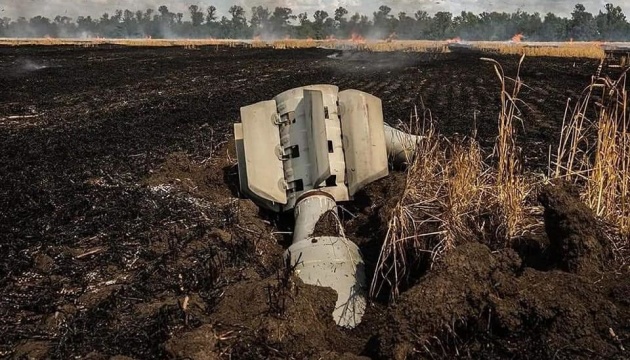 Russians fired 13 cruise missiles at Kryvyi Rih over three days
Over the past three days, the Russian military have fired 13 missiles at the city of Kryvyi Rih.
The relevant statement was made by Kryvyi Rih Military Administration Head Oleksandr Vilkul on Telegram, an Ukrinform correspondent reports.
"Thirteen cruise missiles over three days. Iskander, Kh, and the most expensive Russian missiles, Kinzhal, of which they have just several dozens. It looks like madness, but this is our reality," Vilkul wrote.
On September 14, 2022, immediately after missile attacks, the military administration established a headquarters to eliminate the effects of an accident caused at local hydraulic structures. The headquarters, consisting of the heads and representatives of emergency, municipal and industrial entities, has been working day and night for three days now.
Vilkul stressed that Russian missile strikes were launched on civil infrastructure only, which had nothing to do with military objects.
"This is nothing else but undisguised terrorism, which is the only thing Russians are capable of, suffering one defeat after another on the battlefield," Vilkul added.
In his words, the flooding of residential houses has been eliminated. The pumping of water from building surrounding grounds continues. The supply of drinking water has been restored all over the city.
mk