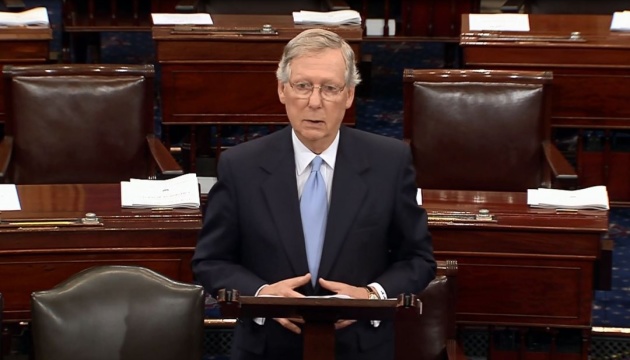 Republican leader in U.S. Senate calls on Biden to send ATACMS to Ukraine
U.S. Senator Mitch McConnell, who leads the Republican minority in U.S. Senate, has called on the Joe Biden administration to provide more lethal weapons to Ukraine, including long-range ATACMS.
Senator McConnell made the statement while speaking in Congress, an Ukrinform correspondent reports.
"The Ukrainians need more weapons than what we're giving them. They need to start getting them faster, and they need new capabilities like long-range ATACMS missiles, large drones and tanks," McConnell said.
The U.S. senator underlined that Ukrainian troops "work miracles" manning Western weapons as they have quickly mastered such advanced systems as HIMARS, let alone Javelin and Stinger.
He called on the West not to delay further military support to Ukraine, recalling that previous hesitation in arms supplies cost Ukraine the lives of its citizens.
It should not be just the American weapons that can be delivered to Ukraine, Senator McConnell admitted, while noting that U.S. allies are awaiting signals from Washington in this regard.
He urged President Joe Biden to clearly explain to Western European leaders why they have to contribute to the Ukrainian case significantly and quickly.
As Ukrinform reported earlier, the White House confirmed it was preparing another batch of military assistance to Ukraine, which will be announced soon.