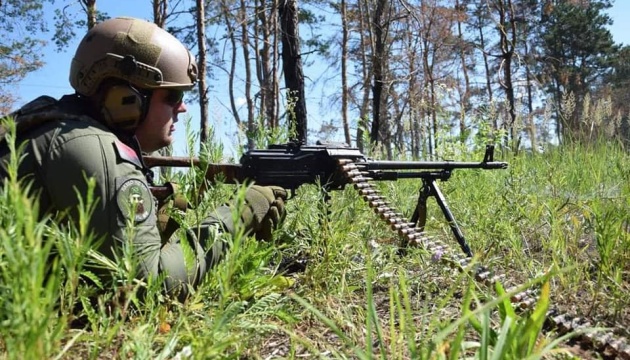 Ukraine holding military exercises near border with Belarus
Ukrainian guardsmen, border guards and security forces are holding exercises and strengthening security at the border with Belarus.
The Ukrainian Interior Ministry's press service reported this on the messaging app Telegram, according to Ukrinform.
"The National Guard of Ukraine, the State Border Guard Service and other units of the Interior Ministry, together with the Territorial Defense Forces of the Armed Forces of Ukraine, are conducting the active phase of Exercise Northern Storm 2022 in the areas bordering the Republic of Belarus," the report said.
According to the report, law enforcement officers and the military are practicing the task of engineering defensive positions and mining the territory.
The units jointly train to liberate and clear areas from enemy forces and practice identifying, blocking and eliminating armed formations and subversive groups.
The ministry said Ukraine's defenders continuously improve their combat skills and increase their combat readiness in order to give a decent rebuff to the aggressor if necessary.
Photo: General Staff of the Armed Forces of Ukraine