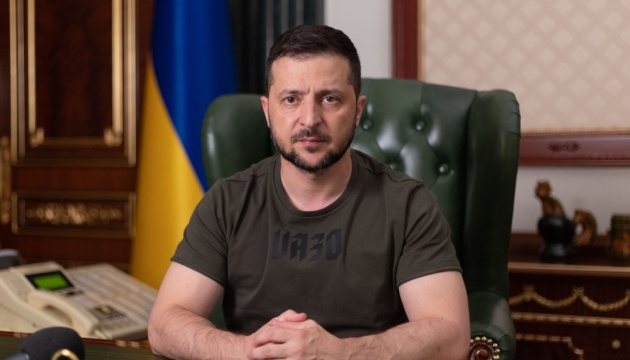 Zelensky calls for Russia to be designated state sponsor of terrorism
It is necessary to designate Russia as a state sponsor of terrorism and strengthen sanctions, in particular due to its airstrikes on Ukraine's energy infrastructure.
Ukrainian President Volodymyr Zelensky said this in a nightly video address, Ukrinform reports.
"Yesterday and today, the Russian army struck the Ukrainian energy infrastructure. Hundreds of thousands of Ukrainians found themselves in the dark - without electricity. Houses, hospitals, schools, municipal infrastructure... Russian missiles targeted objects that have nothing to do with the infrastructure of the Armed Forces of our country," he said.
According to him, this is a sign of the desperation of those who started this war. This is how they react to the defeat of Russian forces in the Kharkiv region. "They can't do anything to our heroes on the battlefield, and that's why Russia is directing its vile strikes against civilian infrastructure," Zelensky said.
On the other hand, "Russia is trying to prevent us from channeling Ukraine's capabilities in order to stabilize the situation in Europe. Our electricity exports are what Russia is very afraid of right now. Because we can break Russian plans to empty the pockets of Europeans this winter due to crazy energy prices... We have yet to strengthen our cooperation in order to overcome Russian terror," he said.
To do this, in his opinion, it is necessary to designate Russia as a state sponsor of terrorism. "[It's necessary] to strengthen sanctions - the eighth EU sanctions package is needed. It's necessary to increase aid to Ukraine, first of all, to speed up the provision of air defense systems to our country," Zelensky said.