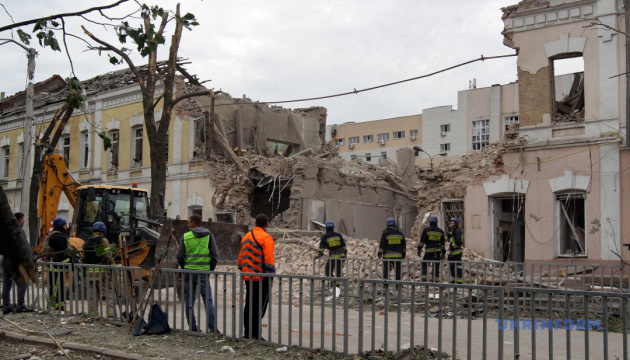 Forty-seven houses damaged in morning strike on Dnipro
Forty-seven houses were damaged as a result of the missile attack on Dnipro city this morning. Utility services are still eliminating the consequences.
"The destruction scale is greater than it was before. To date, we have 47 houses damaged, of which four are apartment building co-owners association. Windows and roofs are damaged. Our utility workers are covering the windows with film even where there are currently no people. In parallel, we take measurements and order window panes. As soon as they are produced, we begin installation immediately. In addition, we also check roofs and smoke ventilation systems. By now, we have already determined where the roofs and systems need to be replaced or repaired. We carry out all the works at the expense of the city budget", Vladyslav Hrytsai, director of the Housing Department of the Dnipro City Council told journalists, an Ukrinform correspondent reports.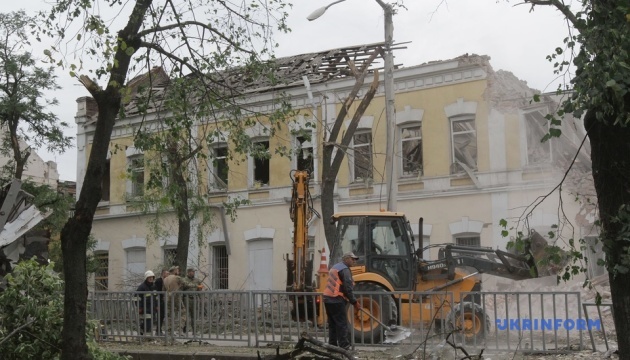 As reported, the Russians fired a missile at Dnipro city center, hitting a residential neighborhood. A 72-year-old man was injured. He was hospitalized in serious condition. Administrative buildings, shops, market, warehouses, and residential buildings were destroyed.
ol