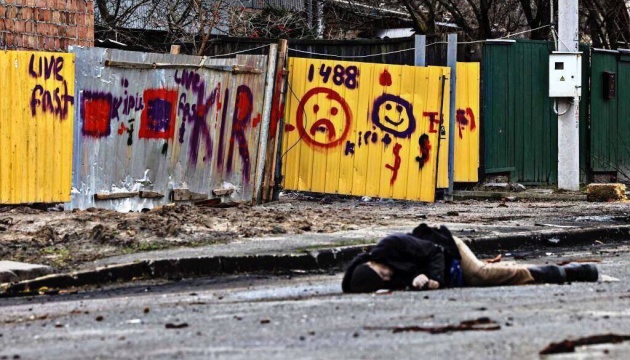 UN confirms data on more than 14,000 civilian casualties in Russia's war in Ukraine
As of September 9, the UN Human Rights Monitoring Mission in Ukraine has verified and confirmed data on 14,059 civilian casualties as a result of Russia's full-scale war against Ukraine.
Matilda Bogner, the head of the UN Human Rights Monitoring Mission in Ukraine, said this at a briefing on Friday, Ukrinform reports.
"To date, we have corroborated 14,059 civilian casualties: 5,767 civilians were killed and 8,292 injured by hostilities. As we have repeatedly said, we know that actual numbers are likely considerably higher," she said.
The mission plans to publish its next report on September 27, which will contain more findings "on the impact of the armed attack by the Russian Federation on human rights in Ukraine."
On February 24, Russia launched a new phase of its eight-year war against Ukraine - a full-scale offensive. The enemy is shelling and bombing Ukrainian cities, towns and villages. Ukraine's Armed Forces, Territorial Defense Forces and all people of Ukraine are effectively resisting Russian troops and inflicting heavy losses on them.