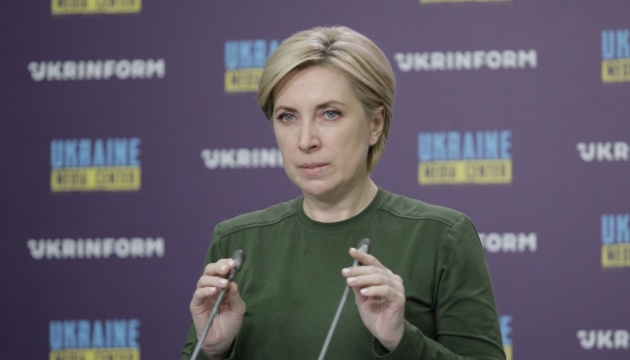 Some 140,000 buildings destroyed in Ukraine since invasion - Vereshchuk
Some 140,000 residential buildings have been destroyed in Ukraine since the Russian invasion started.
Iryna Vereshchuk, Ukraine's Deputy Prime Minister and Minister for Reintegration of Temporarily Occupied Territories, said this in an interview with Ukraine's FREEDOM TV channel, according to an Ukrinform correspondent.
"You can see the extent of destruction. Only one figure - 140,000 residential buildings destroyed. This is only data on residential buildings, not to mention the infrastructure," she said.
Vereshchuk turned to Ukraine's international partners and "those who decide how much money, in what way and when to transfer to Ukraine for support."
"Unfortunately, we are dying on our own land - we pay for principles and values with the blood and lives of our civilians. You are preparing for a cold war, a cold winter, and this will also be part of your war. Let's unite our efforts, let's not stop the dynamics, let's talk about only increasing [aid to Ukraine]. […] And this will only save us all from a larger-scale war on all continents," the official said.