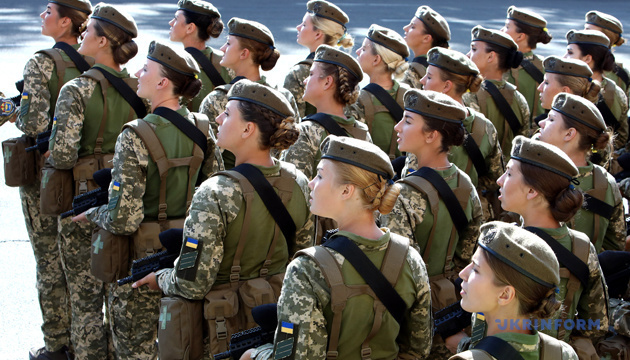 Ukrainian army one of those with largest number of female soldiers - Zelensky
The Ukrainian army remains one of those with the largest number of women serving in its ranks.
Ukrainian President Volodymyr Zelensky said this in a Telegram post, Ukrinform reports.
"Ukrainian women, on an equal footing with men, defend their native land and perform the most difficult tasks. Our army was and is one of those having the biggest number of women in its ranks," Zelensky said.
In his opinion, when it is about protecting freedom, it doesn't matter whether you are a man or a woman. "And the Ukrainians and our struggle proved it," Zelensky wrote.
The head of state released a new video titled "Fight for Freedom" by United24 Media, dedicated to Ukrainian women defenders, their professionalism and decision to go to war.
On February 24, Russia launched a full-scale invasion of Ukraine. Ukraine's defense forces are fiercely resisting the Russian invaders.