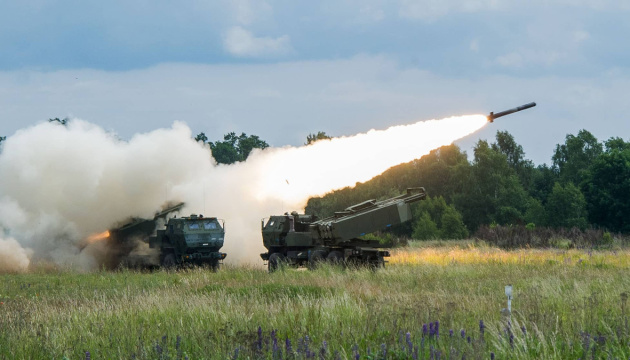 U.S. General Milley: Ukraine struck over 400 Russian targets with HIMARS
Chairman of the Joint Chiefs of Staff, General Mark A. Milley has praised the competence of the Ukrainian military and noted the Armed Forces of Ukraine had destroyed over 400 Russian targets with the HIMARS rocket systems.
The relevant statement was made by Chairman of the Joint Chiefs of Staff, General Mark A. Milley on Thursday, following the fifth meeting of the Ukraine Defense Contact Group at the Ramstein Air Base, an Ukrinform correspondent reports.
"We are seeing real and measurable gains from Ukraine in the use of these systems. For example, the Ukrainians have struck over 400 targets with the HIMARS and they've had devastating effect," Milley stressed.
In his words, despite the lack of superiority in firepower and personnel numbers, Ukrainians demonstrated a high level of tactical efficiency and unsurpassed will to fight for their country and freedom.
According to Milley, in recent time, Ukrainians have been effectively combining the U.S.-supplied weapons systems with military maneuvers, excellent command and control to achieve the desired effect.
In this regard, Milley emphasized the United States and other countries, which had joined the Ramstein format, would provide defense assistance to Ukraine both now and in the future.
mk