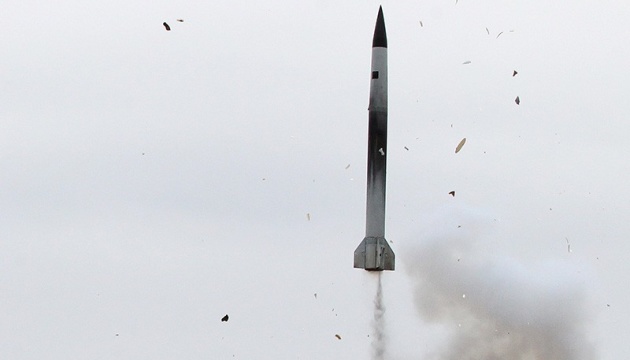 Russian troops attack Mykolaiv city with S-300 missiles at night
Last night, the Russian invaders again attacked the city of Mykolaiv with S-300 missiles.
"Around 00:30 on September 5, Mykolaiv city was again attacked by missiles. According to preliminary data, there were S-300 missiles. An industrial enterprise on the outskirts of the city was hit," Vitaliy Kim, Head of the Mykolaiv Regional Military Administration, posted on Telegram.
According to Mykolaiv Mayor Oleksandr Sienkevych, the production facilities and the roof of the premises were damaged at the enterprise. The roof of a private residential building was also destroyed. No casualties have been reported so far.
In addition, an enemy attack on Pervomayske community in Mykolaiv district was recorded on September 4. As a result, one person was injured and two residential buildings were damaged in Pervomayske village. Around 12:40, fire broke out in a residential building in Zasillia village due to impact of shells and their fragments.
Bereznehuvate community remains under constant fire. On September 4, around 13:00, fire broke out in an abandoned warehouse in Bereznehuvate. No casualties were reported. The territories of Liubomirivka and Velyke Artakove villages were also attacked over the past day.
At night, from 03:00 to 04:30, the outskirts of Novoaleksandrivka village of Inhulka community were struck. The information on the consequences of the attack is being clarified.
As reported, 94 localities of Mykolayiv region remain without electricity, water supply and drainage.
ol