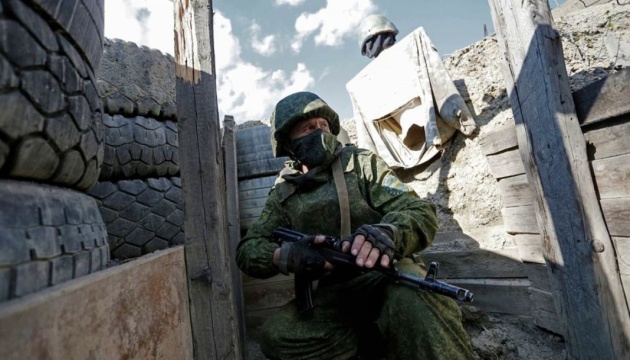 Russian troops face issues with arms supplies - intercept
Russian invaders complain about insufficient arms and military equipment supplies in Ukraine's front lines.
This is evidenced by an intercepted call made public by the Main Intelligence Directorate of Ukraine's Defense Ministry on Telegram, Ukrinform reports.
In particular, the Russian military serviceman speaks about poor supplies to new units being deployed in combat positions.
"The rookies got no clothes, no sleeping bags, nothing... They're like hobos," he notes.
In addition, the serviceman complained about the outdated weaponry issued to their unit. According to the serviceman, the samples they received had been produced back in 1976-1978. The "crooked" weapons perform poorly, the invader said.
As reported, in another intercepted call, one of the interlocutors says Russian officers and contractors mull laying down their arms and fleeing the war zone.
Photo: AA