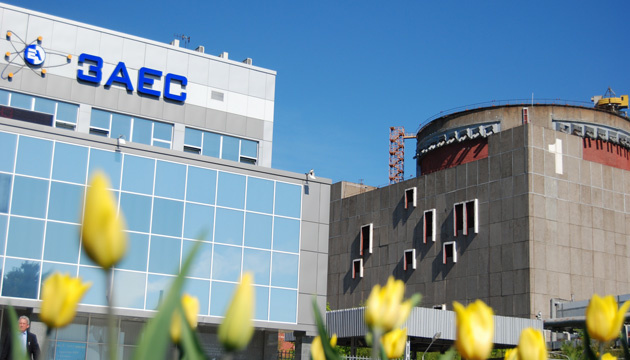 Russians lie and hinder activities of IAEA mission at Zaporizhzhia NPP – Energoatom
Russians are lying, manipulating and distorting the real state of affairs at Zaporizhzhia Nuclear Power Plant (NPP), and spreading only useful to them information about the visit by the International Atomic Energy Agency (IAEA) mission.
The relevant statement was made by Energoatom National Nuclear Energy Generating Company of Ukraine on Telegram, an Ukrinform correspondent reports.
"Russian occupiers are making every effort to prevent the IAEA mission from getting to know the real state of affairs at Zaporizhzhia NPP. They are spreading manipulative and false information about this visit," the report states.
According to Energoatom, most 'global media' representatives who came to Zaporizhzhia NPP yesterday were Russian propagandists. Buses with Ukrainian and foreign journalists attempting to access the plant together with the IAEA mission from the territory of Ukraine were not allowed through the Russian checkpoint.
Russian invaders are lying about and distorting the evidence of their shelling of Zaporizhzhia NPP and the resulting damage to the infrastructure of the plant. Predictably, they are blaming the Armed Forces of Ukraine, Energoatom stressed.
Russian military trucks deployed within the engine rooms of power units in violation of all the fire safety requirements were presented to the IAEA mission as the equipment of chemical defense forces.
In addition, the IAEA mission was not allowed to enter the Zaporizhzhia NPP emergency response center, where armed Russian troops are remaining now. Thus, some armed Russian soldiers were simply 'hidden' at the plant, as the IAEA representatives were not supposed to see them.
Energoatom emphasized the IAEA mission was offered a 'staged performance', in which the so-called 'Enerhodar residents' were complaining of shelling, allegedly by the Armed Forces of Ukraine.
Russians deliberately jammed the Internet and mobile communications to prevent the transmission of photo and video materials from Zaporizhzhia NPP and Enerhodar.
"We understand that, under such conditions, it will be difficult for the IAEA to give an objective assessment of the situation at Zaporizhzhia NPP. Instead, we emphasize that it is impossible to implement all the nuclear and radiation safety recommendations of the mission as long as the plant remains under the control of Russian occupation troops," Energoatom noted.
A reminder that, on August 31, 2022, the IAEA mission arrived in Zaporizhzhia to visit the nuclear power plant in the temporarily occupied city of Enerhodar.
mk