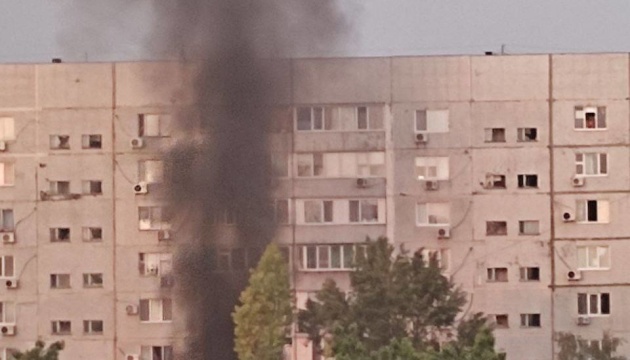 Russian forces shell Enerhodar using helicopters, MLRS, casualties reported
Russian forces have shelled the city of Enerhodar using helicopters, guns and multiple launch rocket systems.
Yevhen Yevtushenko, the head of the Nikopol district military administration, said this on Telegram, Ukrinform reports.
"At this moment, helicopters, field and rocket artillery of the Russian army are shelling the city of Enerhodar," he wrote.
According to Yevtushenko, a large-scale provocation is underway, which may end with the shelling of the coastal areas of the Nikopol district.
According to Enerhodar Mayor Dmytro Orlov, civilians were killed in the attack.
"The murderers of the civilian population, who have been shelling Enerhodar since this morning using mortars and machine guns, have used aircraft (helicopters are circling over the city). They have already reported the dead and wounded as a result of their shelling," Orlov wrote.
He also added that residential buildings on Tsentralna Street, Voiniv-Internationalistiv Street, Kurchatov Street, a store and kindergartens had been struck.
People were asked not to leave buildings.