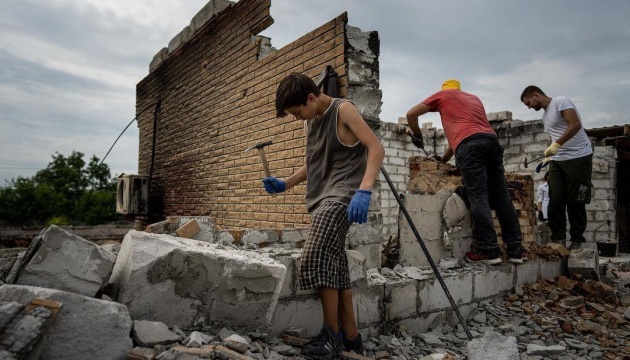 President Zelensky shares photographs of Ukraine's indomitable spirit
The strength and unity are now helping the Ukrainian people to fight for Ukraine and work for Ukraine's victory.
The relevant statement was made by Ukrainian President Volodymyr Zelensky on Telegram, an Ukrinform correspondent reports.
"Our people have great strength. It always was and always will be. As long as we believe in ourselves. As long as we keep our unity. And as long as we fight for Ukraine and work for our joint Ukrainian victory," Zelensky wrote.
The President of Ukraine also shared the photographs showing the indomitable spirit of Ukrainians.
A reminder that, on February 24, 2022, Russia started a full-scale invasion of Ukraine. The Defense Forces of Ukraine are fiercely fighting against Russian invaders, and the Ukrainian people are helping the defenders as much as they can.
mk