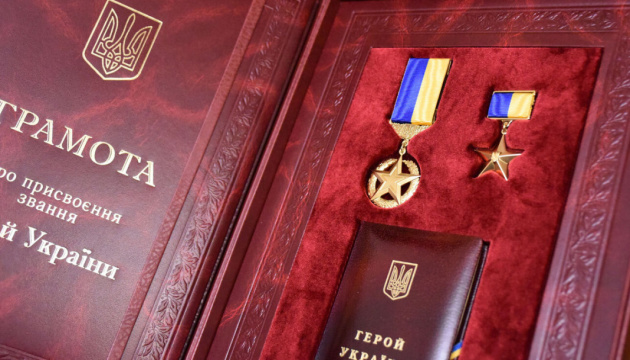 Eighteen pilots awarded Hero of Ukraine title since start of full-scale war
Eighteen pilots have been awarded the title of Hero of Ukraine since the beginning of Russia's full-scale invasion.
"In six months, 18 pilots were honored with the title of Hero of Ukraine. Dozens more have been given state awards. Their skills and combat results have become a true legend, and I have repeatedly heard the highest praise of our aviation from representatives of the armies and states of our partners," President of Ukraine Volodymyr Zelensky said in his evening address.
As the Head of State noted, Russia hoped to destroy the Ukrainian aircraft in the first hours of the full-scale invasion, but the Air Force of Ukraine was preserved and has been honorably performing combat missions since the first day of the invasion.
Ukraine marks Aviation Day on August 27.
On February 24, Russia began a new stage of the eight-year war against Ukraine – a full-scale offensive. The Russian troops shell and destroy key infrastructure facilities, massively fire on the residential areas of Ukrainian cities and villages with artillery, rocket launchers, aerial bombs, and ballistic missiles.
ol