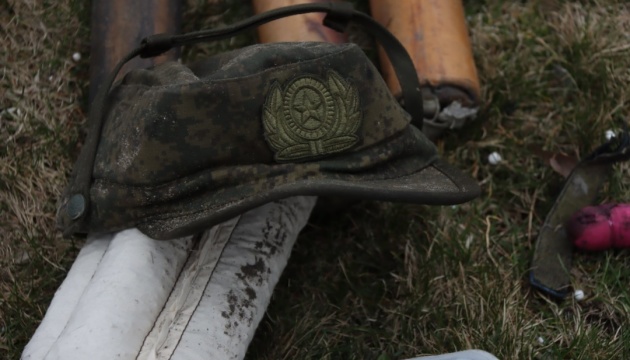 Nearly 1,000 Russian troops deployed in Belarus - intelligence
The threat of missile strikes coming from the territory of Belarus remains in place.
That's according to Ukraine's defense intelligence spokesman Vadym Skibitskyi, who spoke with RBC-Ukraine, Ukrinform reports.
"The territory of Belarus poses a threat to Ukraine, and today it is primarily a threat of missile strikes, both from the air and from the surface," Skibitskyi said, adding that Russia has placed an Iskander missile division and three divisions of S-400 and S-300 launchers in Belarus.
He noted that the main task of these air defense systems is to protect the airspace, so when Russian Tu-22 strategic bombers enter the Belarus airspace, the S-400s provide cover for these aircraft.
According to Skibitskyi, another purpose of deploying these air defense systems is to strike surfrace targets across Ukraine as the Russians have missiles converted to "surface-to-surface" type. "Their accuracy is low, but they can inflict damage to personnel and the civilian population. The combat part of these missiles contains approximately 6,000 small fragments.
"They pose a threat to any object in their path," said the intelligence spox.
Meanwhile, the Tu-22M3 bombers carry air-launched cruise missiles, including the X-22s.
As for the ground component of Russian troops in Belarus, Skibitskyi notes its insufficient numbers.
Currently, the intelligence sees individual units of special operations forces, observing no further deployment of forces to Belarus or formation of any offensive groups. Along the borders, it's only the Belarusian battalions that have been deployed, conducting training, equipping positions, and serving on a rotational basis.
"If we talk about the Russians, then our estimates say there's currently approximately 1,000 military personnel on the territory of Belarus. Two communications units are also deployed there permanently. Thus, the threat of a Russian land invasion from the territory of Belarus is now highly unlikely. Its likelihood will grow if a powerful land component starts to deploy there," Skibitskyi said.
As Ukrinform reported earlier, citing intelligence data, Russian missile stocks are at no more than 45% of the pre-war level.