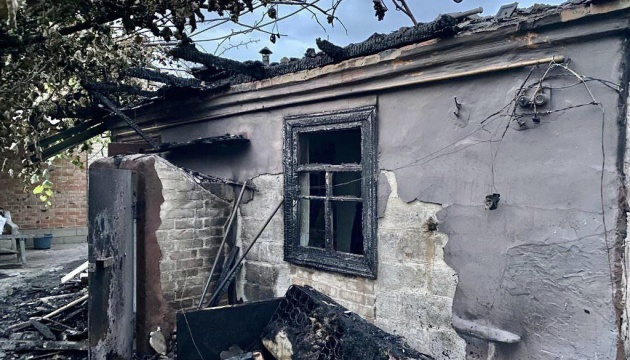 Russian troops shell Dnipropetrovsk region using Grads, heavy artillery
Russian troops shelled the Dnipropetrovsk region nine times overnight.
Valentyn Reznichenko, head of the Dnipropetrovsk regional military administration, wrote this on his Telegram channel, Ukrinform reports.
<script async src="https://telegram.org/js/telegram-widget.js?19" data-telegram-post="dnipropetrovskaODA/1678" data-width="100%"></script>
"A night with nine shelling instances. Three districts came under enemy fire. The Russian army shelled the Nikopol, Synelnykove and Kryvyi Rih districts five times last night, using Grads and heavy artillery," he wrote.
According to him, a dozen private houses, a school, a sanatorium and a power line were damaged in Nikopol. Up to 1,000 locals were left without electricity. Electricians are already restoring power supply. People were not injured.
Five Grad shells hit the Marhanets community and ten shells fired from heavy artillery struck the Chervonohryhorivka community. No destruction or casualties were recorded.
Two communities in the Synelnykove district came under rocket shelling. Enemy forces damaged an agricultural enterprise in one community and a road maintenance company in another. A hangar with equipment caught fire. Firefighters have already put out the blaze.
In the Kryvyi Rih district, the enemy hit the Zelenodolsk and Shyroke communities. No destruction and casualties were recorded.