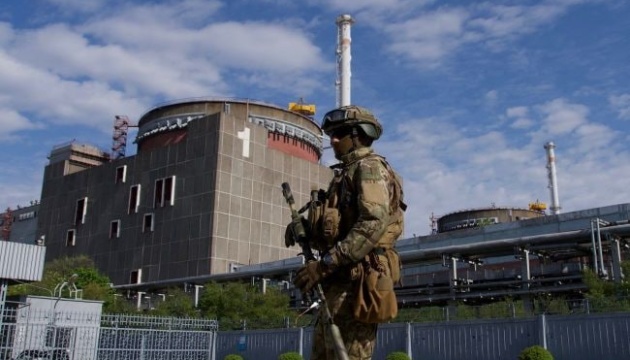 IAEA wants to visit Zaporizhzhia NPP before September 5 – Bloomberg
The International Atomic Energy Agency (IAEA) is preparing for a mission and wants to visit the Zaporizhzhia Nuclear Power Plant in occupied Enerhodar before September 5.
"The IAEA wants to visit the plant before Sept. 5, when a two-week international mission was already scheduled to take place to examine safety systems at Europe's biggest nuclear power station," Bloomberg informs.
The inspection was scheduled before the war broke out six months ago and would have been the first safety assessment of Zaporizhzhia in 16 years, the officials said.
Thus, the agency wants to visit the plant before September 5 to combine two inspections.
As reported, the permanent mission of the IAEA and the UN at the Zaporizhzhia Nuclear Power Plant should include both nuclear energy specialists and military experts with the exception of representatives of the Russian Federation. This was underscored by Minister of Energy of Ukraine German Galushchenko.
According to the minister, the joint mission may start its work already in September but must arrive at the plant exclusively through the territory of Ukraine.
Galushchenko also emphasized that, despite Russia's threats, it is technically quite difficult to disconnect the ZNPP from the Ukrainian power grid but if it happens it could be the first step towards a nuclear disaster in Europe.
The Zaporizhzhia Nuclear Power Plant is the largest nuclear power plant in Europe. Since March 4, it has been captured by the Russian military, the invaders have been placing military equipment and ammunition in the plant's territory, shelling the surrounding area.
The European Union condemns Russia's military activities around the Zaporizhzhia NPP and calls on the aggressor state to immediately cede control over the plant to Ukraine.
ol